Stuck for an idea for that awesome someone? Maybe they're totally into books, or coffee, but you're really close so you want to treat them to something more than a copy of Jane Eyre and a Starbucks mug?
Or maybe you're reading this, Mum, because I've been characteristically indecisive in asking for a specific thing and you're trying to figure out what to get me for Christmas?
Whatever the case may be, I think I've found some pretty excellent suggestions, because whether your bag is coffee or cat treats, a monthly subscription makes for a gift that literally keeps on giving.
I've included the boxes that I think sound the best, but if something doesn't quite fit just have a Google around – there are normally a few alternatives available!

For the daring
3 months – £80
6 months – £140
12 months – £240
You can order right up until the 22nd and there's free shipping to the UK!
I would totally love a subscription to Not-Another-Bill precisely because of how vague and classy all the gifts are. Just look at the list of past presents – they've included gloves from Hikaru Noguchi, limited art prints from HAM and jewellery from Studio Fludd, not to mention elegant old maps, chopping boards, knives/scissors, mirrors, pocket sundials-! All of which look pretty excellent and feel really exclusive. I am practically drooling. If you can afford it, get it. If you can afford more than one, get one for me.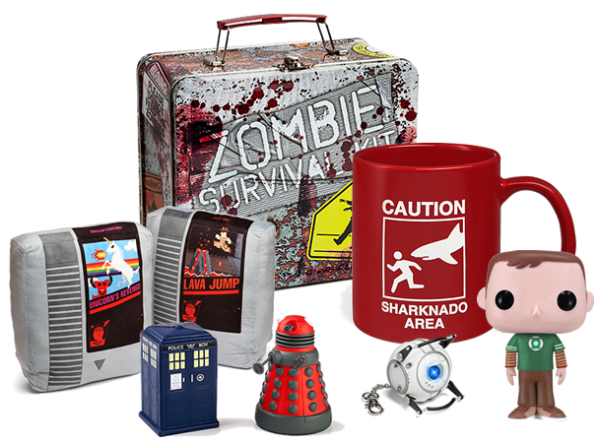 For the fans
Monthly – £16.99
3 months – £47.97 (£15.99/month)
6 months – £89.96 (£14.99/month)
Free P&P in the UK
This is one for fans of all things geeky and gamery (not 'gamey', that would make for a very different box). The RRP value of each box is at least double the price of the box and January's box theme is 'justice' (think superheroes) – but each bow is limited in number, so you'll have to move fast not to miss out!

Cat lovers
Monthly – £19.90
6 months – £107.40 (£17.90/month)
12 months – £190.80 (£15.90/month)
As you can see from the pic, this one is just super adorable and excellent for any pet obsessives out there (she said, from first-hand experience). Each monthly box comes with 5–6 themed treats, toys and goodies (including hygiene accessories and feeding aids) for your cat, based on the season. And I'm pretty sure that this number does not include the actual box that the stuff comes in, so, bonus! Also, all items are picked based on your pet's profile, so you'll be able to avoid things they don't like.

Dog people
Monthly – £19.90
6 months – £107.40 (£17.90/month)
12 months – £190.80 (£15.90/month)
From the same company that supplies the Purrfectbox, the Pawsomebox is a doggy-centric version of the monthly parcel. As with the feline edition, each box contains 5–6 items that could include treats, chews, biscuits, toys, health and hygiene products, grooming stuffs and training aids, with contents based on your pet's preference profile. Each month there is a new theme, travel goodies for the summer box and sports-related things the World Cup box.

For the coffee connoisseur
3 months – £24
6 months – £45
12 months – £85
Free delivery in the UK
"Every month we find one of the world's finest single-origin coffees, freshly roast it and deliver it direct to our members in slimline packets that fit through their letterboxes."

– Kopi
The coffee is delivered in 250g resealable bags and it's up to you how many bags you (or your "giftee") get and how frequently, beans or ground. You also get a little 'tasting booklet' with each type of coffee, which I'm guessing tells you how to best enjoy it and includes details on its origin.

Aspiring sommeliers
3 months – £72–81
6 months – £138–210
12 months – £264–408
P&P not included. See site for all the box options!
Each month receive one or two bottles of wine selected by Alain Gousse, former sommelier at La Tour d'Argent and Le Crillon. This one's a little on the expensive side, but those who like fancy wines are likely to be into this little enabling device (you can see some of the past wine boxes on the My Vitibox site).

The chocolate monster
Tasting Club by Hotel Chocolat
3 months – £50
6 months – £100
12 months – £195
This one looks absolutely delicious and I only wish that I had a loved one who could afford to gift me this sub!
Every four weeks your lucky giftee will be delivered a box of chocolates, and I believe it gives you the choice between Classic Favourites, Dark Chocolate, Milk Chocolate, Boozy or Rare Cocoa Chocolates varieties.
Also they're having a 25 percent off Christmas offer on subs at the moment, so go go go!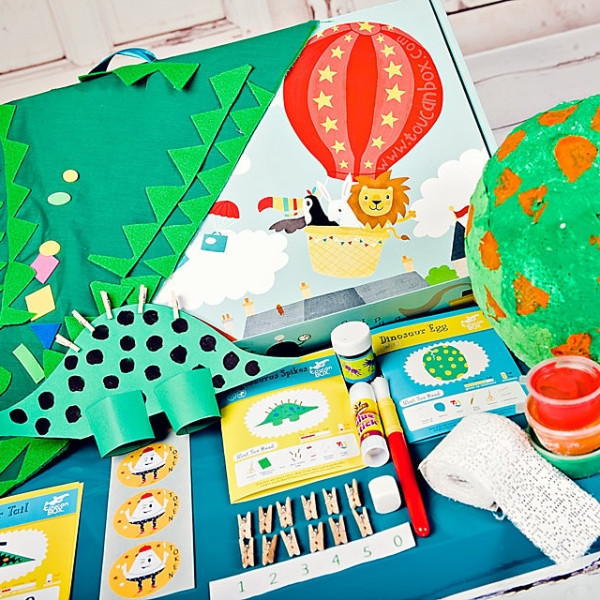 Tiny humans
3 months – £39.95–£59.95 (3–6 boxes)
6 months – £49.30 (12 boxes)
8 months – £99.95 (8 boxes)
12 months – £199.95 (12 boxes)
Have a look in their shop for accurate pricings as boxes come in different sizes, themes and frequencies
"The idea for toucanBox came from watching a certain popular children's TV show. My 4-year-old excitedly watched as the presenters built all manner of things from every day household objects. She looked at expectantly as if to say 'Mummy, when are we going to start?' But we just didn't have the 'everyday' materials required (I mean, who saves 24 ice lolly sticks?) and what with my new born leaving me housebound, poor Hannah was left disappointed."
This is an adorable idea that I can imagine being a godsend for many parents. Each box contains a number of kids' arts and crafts projects, complete with instructions and materials, and a book – the quantity of everything depends on what size you get. The boxes are aimed at 3–6-year-olds.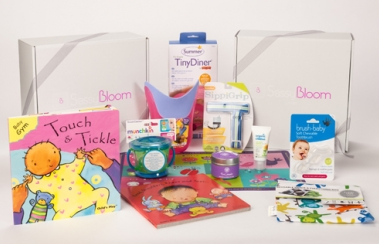 Expecting parents
1 month – £29
3 months – £78 (£26/box)
6 months – £147.90 (£24.65/box)
12 months – £265.80 (£22.15/box)
The first box is half price when you sign up to the newsletter, plus the site occasionally has other offers on so it's worth having a look!
Sassy Bloom markets itself as "a monthly box of goodies for mum and baby from pregnancy (third trimester) to age 2", and looks like a pretty good gift option for expecting mums. The site says that each box has an RRP value of £40 and is specifically tailored to the baby's age and stage of development, while every now and again a box will also contain a bonus gift for the mum.

The made-up
Monthly – £12.50
3 months – £37.50
12 months – £150.00
'Beauty Box' includes toiletries, like hair masks and skin toner, and make up, including mascara and khol pencils – the contents of their past 20 boxes are up on the LoveLula site if you want to have a look for yourself! The products all look nice and well-packaged, and the monthly box presents a good way of sampling shiny new things that we would otherwise be unlikely to come across.
A short history of the company from founder Sonia White is available on the LoveLula about page, which also proclaims that "every single product from every single brand on our site has been thoroughly vetted by us to ensure there are no SLS's, no Parabens, no EDTA's and definitely no animal testing".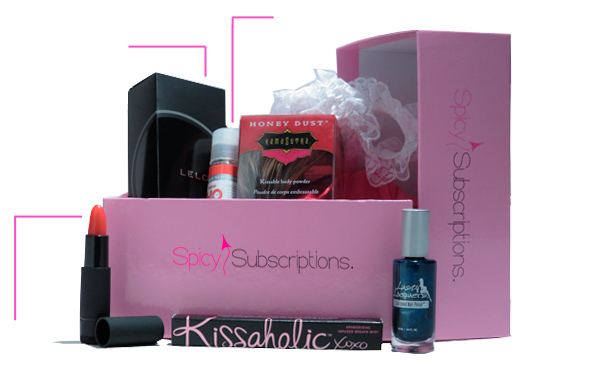 The risqué
Monthly – $19.95–$29
Use code "1STFREE" to get your first box free on 4-month subscriptions
A slightly more risqué choice, Spicy Subscriptions aim to "help you improve your sex life" through a monthly themed parcel, which could include massage candles, toys and oils. The two box types are: Spice Box, which includes a toy, 2–3 "deluxe sexy items" (I don't know why I find that phrasing hilarious) and 2–3 trial products; and Toy of the Month, which is rather self-explanatory. Rather than having set 6-month packages, the subscription renews every month and you can cancel whenever you like.
Any delivery information given applies to the UK only unless otherwise stated. All pictures belong to the respective companies and organisations!