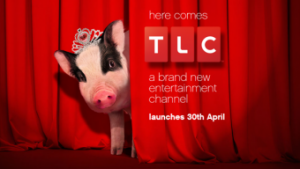 If you've been living under a rock for the past month or so, then you may have actually bypassed it. But for those who tend to listlessly surf the channels at any given time of day…. well, I'm betting you just may have chanced upon TLC, the UK's new television channel. It's… something else, that's for sure.
Many people have slated the channel for the choice of programming, and, to be fair, would your first choice of viewing on a night in be something like Long Island Medium? Or My Strange Addiction?
But you can't help it, can you? You get sucked in and before you know it, you're on hour four of watching Cake Boss and suddenly craving a massive Optimus Prime-shaped vanilla sponge.
While the following three shows are certainly not the best shows on television, they do keep you watching….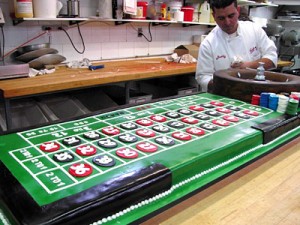 Cake Boss
As Stuart Heritage said in his article for The Guardian, Cake Boss is on a par with Man V. Food in the on-all-the-time-food-based-shows. And, as with Man V. Food… it's kinda awesome. The show follows the day to day operations of family-owned Carlo's Bakery, and the siblings who run the place, led by Buddy Valastro (the Cake Boss of the title).
It is what it is. It's people making cakes and driving them to places. But oh my God, is it ever addictive. Buddy is an amazing slice of personality, an Italian-American pastry wizard who is such a legend in Hoboken (where the bakery is situated) that he got an honourable mention in The Hudson Reporter's list of the 50 most influential people in Hudson County.
Oh, and did I mention he makes awesome cakes?
Check out the Carlo's Bakery website for all the good stuff.
More about Cake Boss on Wikipedia.
Extreme Couponing
Okay, it's not exactly as highbrow as… say, Have I Got News For You. But as with Cake Boss, it sucks you in and makes you wonder just how much you could be saving on your weekly shop. The premise is incredibly simple. The show revolves around normal American people who have taken up the practise of "extreme couponing". This is an activity that combines shopping skills with couponing in an attempt to save as much money as possible while at the same time getting a ridiculous amount of groceries.
It sounds incredibly bonkers, but you can't help admiring these people's dedication. From spending 36 hours a week clipping coupons with the family to having your customers tip you in coupons, they have it sussed. And let's face it, if you can actually manage to get 900 dollars worth of groceries and only pay 3 dollars for them, you've pretty much worked out the secret to shopping in these dire times.
Or is that just me talking crazy?
More about Extreme Couponing on Wikipedia.
Here Comes Honey Boo Boo
Wait! Don't run!
Okay. You may strongly disagree with me picking this show as one to watch. You may want to shout expletives at me. But hear me out. Despite all its flaws (and there are many) it keeps you watching. Sure, you find yourself cringing as Alana (nicknamed Honey Boo Boo) and her family play a rousing game of…. well… "Guess Whose Breath". And sure, you don't exactly think "sketti" (basically ketchup and butter heated up in the microwave and poured over a lot of pasta) is the height of culinary standards. But…
Well, you just got to love them a little bit. From Alana's determination to win the beauty pageants she competes in, to her absolutely lovely attitude towards her gay uncle ("Ain't nothing wrong with being a little gay!") to the family getting pleasure from the simple delights in life. It's just nice. It's a nice show.
And you've got to admit… Alana's somewhat cute. Isn't she?
(Now, if you'll excuse me, I'm going to watch four hours of Charlie Brooker on YouTube.)
More about Honey Boo Boo on Wikipedia.