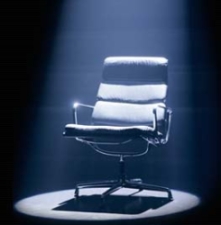 Watching Mastermind this week, I realised that basically all of my options for specialist subjects relate to pointless things I'm sad and obsessive about and none involve classical music, politics, literature or anything important.
My plan now is to feel better about myself by a) confessing my sins and b) encouraging the rest of you to tell me how much geekier than me you are in the comments.
I would like to confess the following embarrassing obsessions:
A large part of my parents' garage is devoted to my superhero comic collection. It will remain there until it dissolves into mulch as I have no room for it and I refuse to throw it away. I can tell you anything about Marvel characters. It's dreadful. I could be using the part of my brain that contains the secret identities of all the Avengers for information about the French Revolution or how to change a fuse or something.
Probably the least pointless thing I know sizable amounts about, but even so, sitting on the Tube reading large books marked Russian Folklore isn't cool (what I learned: if you encounter a hut with the legs of a chicken, avoid it). If you have ever been at a dinner party with people you don't really know, and found yourself trying to explain that the Norse believed that the giants' main weapon against the gods come Ragnarok was a ship made of dead men's finger- and toe-nails, you will understand what I mean.
Social death and prolonged silence will be the only things that come of it.
Championship/Football Manager
Look, I'm not proud. After ten years of this game, I may now be up to proper, literal months of my life spent playing it. If you're not familiar with it, you manage one of hundreds of football teams, with the aid of reams of statistics and tactical information on thousands of real-life footballers in leagues across the world. If you like football, it's essentially crack.
Purists were unhappy when recent versions of the game included some animation of the football matches, rather than just lines of text reporting on the outcome. My friends and I have actual anecdotes that we tell each other in the pub of things that have happened to us in the game.
No, seriously. Now make me feel better. What stupid things are you a total loser about?