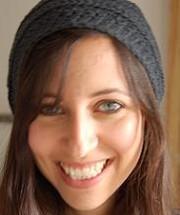 I doubt there's a single mobile phone owner out there who hasn't been guilty of this modern malaise. It's easily done, after all. But if you recently got yourself an iPhone, I'm prepared to stake a small sum that you've been making quite a habit of it of late. After all, crank calling and the iPhone go hand in hand.
Not intentional crank calling, you understand. I'm talking about the kind of crank calling performed by your backside when your phone is in your pocket. The kind where your handbag rings your nearest and dearest so they can listen to your keys disturbing some sweetie wrappers while you talk in muffled tones to some unseen companion. Or the sort that dials home at 1am to broadcast your drunken night out to your innocent, sleeping partner.
We've all done it, but when it comes to crank calling, the iPhone is king. I always know when someone has just changed their usual mobile for an iPhone because, after finishing a phone call, their bum always rings me straight back just to check that the phone lock hasn't activated. It hasn't.
Maybe it's a special iPhone feature designed to give owners the opportunity to say "sorry, I've just got a new iPhone". That way, they get to brag about their new lifestyle choice without having to resort to a vulgar "look at how fabulously shaggable I hope I've miraculously become".
But crank calling isn't the only way I can spot a new iPhone owner. Emails and texts that were once rendered in a perfectly coherent and well-spelled manner are now more akin to something you'd expect the kids in the special class to scoff at. "Hrllo, hpw's it goinf? Linch later?"
People seem reluctant to admit it, but a touchscreen is not as good as a proper keypad no matter how much more attractive you feel while using it. And emails aren't just filled with typos, they're also a whole lot shorter than before because the iPhone owner just spent the best part of 10 minutes trying to write 3 sentences. I may have  a rubbish browser and an ugly phone, but at least my BlackBerry lets me write emails that don't sound like I've had a stroke.
If a new iPhone owner has yet to make a bum call or send a nonsense text, it's only a matter of time. Assuming their battery doesn't run out first, of course…