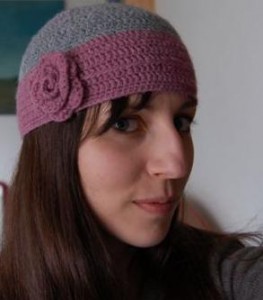 The news that URLs and emails will soon no longer be governed by the laws of western keyboards is exciting indeed. But who knows what kinds of meltdown it's going to cause in the brains of the country's normals.
Normals, for those of you who haven't subscribed to "Katie's modern dictionary of made up words", are what I call people who don't spend every single second of their lives staring slack-jawed at the internet. Some might say they are the people who have a life, but I remain unconvinced. I know quite a few normals, and they definitely aren't as interesting as the internet.
The problem these normal people have is that the internet is still a strange and mysterious place to them. And because of that, they waste precious seconds of my life every single time I have to tell them a URL or email address.
Now I realise that in writing this column I'm going to make myself sound insufferable. The fact is, people who don't understand the web still outnumber the rest of us freaks, and I'm well-aware of the fact that I should be more patient. I also know that in writing this I sound like I am lacking in basic social skills.
But the simple fact is, I *am* lacking in basic social skills: I'm a web nerd. Plus, I'm writing this on the internet so I'm banking on the fact that no one it applies to will be reading it. Which means we freaks can all have a good old derisory snort at their expense.
Here are the things that drive me mad when giving out emails and URLs.
"Is that all one word?"
Of course it's all one word! If it wasn't all one word I'd have said "Katie hyphen Lee" or "Katie dot Lee". Not that I'd be mad enough to stick a hyphen into my email address, knowing how much more confusion that would cause.
"Is that all lowercase?"
It troubles me that people are still under the illusion that this makes the slightest difference. I know that companies often cause confusion by writing email addresses that use a mixture of uppercase and lowercase, but – again – it's fairly safe to assume that if it mattered, we'd all be saying "Uppercase K lowercase a, t, i, e".
"Is that www?"
Douglas Adams once pointed out that www. actually takes longer to say than "world wide web". Which is why so many of us have stopped bothering to include it when handing out URLs. This sends some people into a bit of a tizzy.
Obviously, sometimes you shouldn't include the www. and that is where the confusion is caused. However, that's why god invented the Google toolbar. It's quicker for you to type the URL and check it than it is for the poor soul on the phone to say "double u double u double u DOT." The same goes for the people who, in meetings, want you to read out the full URL to a website you're discussing so they can look it up on their computer (thereby giving them something to read while you try to continue your presentation).
I appreciate this last one makes me particularly unfair, but I'm fairly sure that irratingly smug webheads like me are on the pet peeves list of every normal out there. And they already feel superior enough about the fact that they have a "life". As if "life" could ever be complete without an encylopedic knowledge of the best kitten videos on YouTube and an ability to return to the desktop without having to minimise each and every single window in turn.
Right, I'm off to leave sarcastic troll comments on Yahoo Answers.