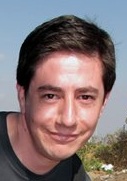 I recently moved house and, while this entailed dealing with a whole litany of woes, the most damaging to my emotional and mental health was the loss of internet. Of course, you're supposed to be able to move properties and have your web juice redirected without a hitch these days, but it doesn't really work like that, does it?
The result was spending the best part of a month using either cafes' wifi or going to local libraries. In doing the latter I created a list of things that Someone Needs To Do To Make Libraries Better Places To Do The Internet And Stuff. So, you know, send this to the person who makes things like that happen, will you?
1. Upgrade the browsers
Library one astounded me by using Internet Explorer 5 on its machines. This is a browser that was released in 1999, before pretty much any website you use on a regular basis these days even existed. Now, I'm not one to brag, but I'm a 10+ tab kinda guy. With Firefox and Chrome (and, I suppose, whatever the latest IE version is) this is no problem. But at the library it was like going back to the 20th Century, when you ended up with a zillion IE windows all over your desktop. And don't even get me started on how bumming horrid it is to use.
2. Allow us to use your ports
I'm not saying I want to rock up at the library with my ergonomic mouse and killer speakers – I just mean that, if I have something to print, it may be stored on a USB stick or external hard drive which I'd like to connect. But while library computers coquettishly display their inviting slots, they prudishly disapprove of you actually inserting your foreign object lest it carries some kind of icky virus. So you end up sweaty, frustrated and unsatisfied. Especially if you made a lot of effort to dress up all nice, like.
3. Allow us to open bloody PDFs, you berks
I had to print out a plane ticket and itinerary, and figured it would be no big deal to print these out at the library. However, my documents were presented in some new-fangled format known as "PDF", and of course the machines didn't have the necessary software (is it "Acrobat", they call it? Weird!). Fortunately Google Docs allows you to open things like PDFs, in a less visually pleasing but passable manner. If it didn't, I'm still not sure how I would have printed my stuff out.
4. Get the pensioners away from me
I'm not saying pensioners shouldn't use the internet. I'm all for the silver surfers. But most of them have no idea what they're doing and, if a (slightly) younger person happens to be sat nearby, they won't think twice about appointing them their own personal "computer whiz" (accompanied by the internationally-recognised finger-waggling "computers" gesture). And, like the lady on the plane who can't work out how to "make films come on", if you help them once you're done for. Your important LOLcats session is going to be one long interruptathon.
What's the solution? As is so often the case with social problems, it's age segregation. Simple.
5. Install brain-scanners to filter out the lunatics
Any free-to-enter place with… stuff is always going to attract a wide range of personality types, and it's no different with libraries. My visits saw me encounter:
– A man using a computer and becoming more and more visibly and audibly upset, until he was just rocking back and forth, huffing at a decent volume
– A man quietly (but not quietly enough) chanting to himself as he surfed the web
– A lady with a high-pitched voice complaining to the staff that her machine hated her
– A man in camouflage with a full camping kit striding purposefully about the place pointing out what was wrong with the library
Actually, he and I had a bit in common.
I realise I'm beyond help when it comes to the points that are to do with Other People, but what about the rest? Am I being too harsh? Is it enough for boroughs to offer free internet facilities? Or should they make more of an effort to provide I.T experiences more in keeping with what the majority of regular internetters enjoy? Do you even care? Have you ever even *used* a library's I.T facilities?