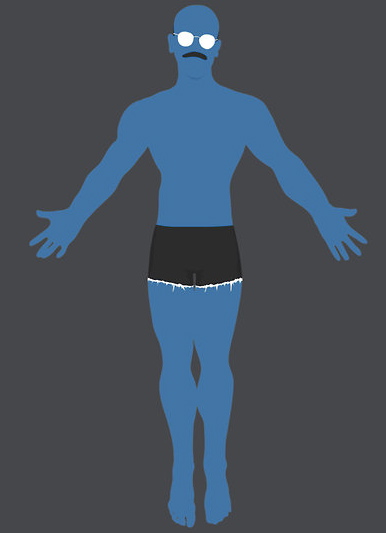 We're starting to get really excited about the new series of Arrested Development.
Jason Bateman has tweeted a photo of Michael Cera on set – "My son arriving yesterday" – and filming starts in a couple of weeks.
But when we saw this amazing Dr Tobias Manhattan T-shirt we nearly suffered a nerd overload.
Inspired by the famous never-nude's blue period (during which his obsession with joining the Blue Man Group collided with his method acting abilities), the marvellous design gives us a glimpse of what the world would have been like if Dr Funke was one of the Watchmen in place of Dr Manhattan.
And I think we can all agree it would have been a beautiful, beautiful world.
Dr Funke Arrested Development T-Shirt, £16.68 from Red Bubble [via Robot Mutant]