I was going to attempt to do this whole Cat in the Hat geek nail art piece in jaunty verse, but I'm just not Dr Seussy enough to make it through the entire article without dying of rhyme failure.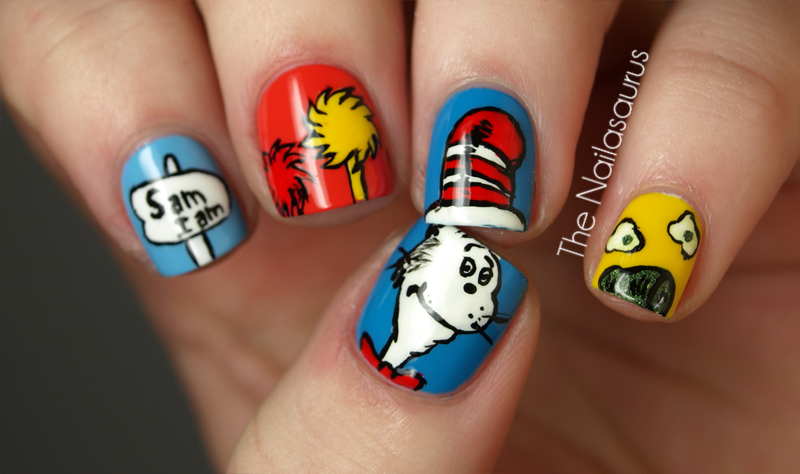 Our new favourite nail art blog, the Nailasaurus has created these amazing Dr Seuss-inspired nails, complete with a Cat in the Hat who runs across two nails.
South Walian, Sammy, has loads of amazing nail art designs on her site, so make sure you have a good rummage. She's done these amazing nails freehand using varnish as a base and standard shop-bought acrylic paint to do the designs on top with a finishing varnish top coat to seal it all in and make it water-proof.
Sammy used Royal & Langnickel paints. You'll also need some good nail art brushes; sable paint brushes are always popular (although some prefer non-animal hair, synthetic nail art brushes for ethical reasons)
Dr Seuss Nail Art Tutorial [The Nailasaurus]