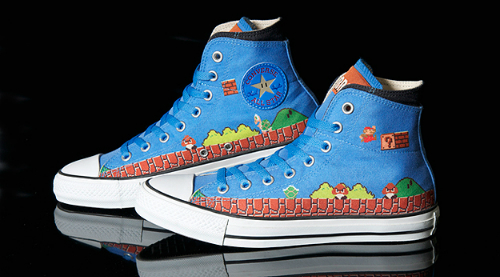 I'm not really a converse fan. Eternal emo Avril Lavinge ruined them for me (and continues to do so).
But these Limited Edition Super Mario Converse might just win me back over to the brand. The shoes have been created as a continued celebration of 25 years of the hairy plumber.
If you fold down the cuff around the heel, you can even get a peek at Mario jumping for some coins. Cute!
The bad news? They're only available in Japan *sob*.
Source: BitRebels