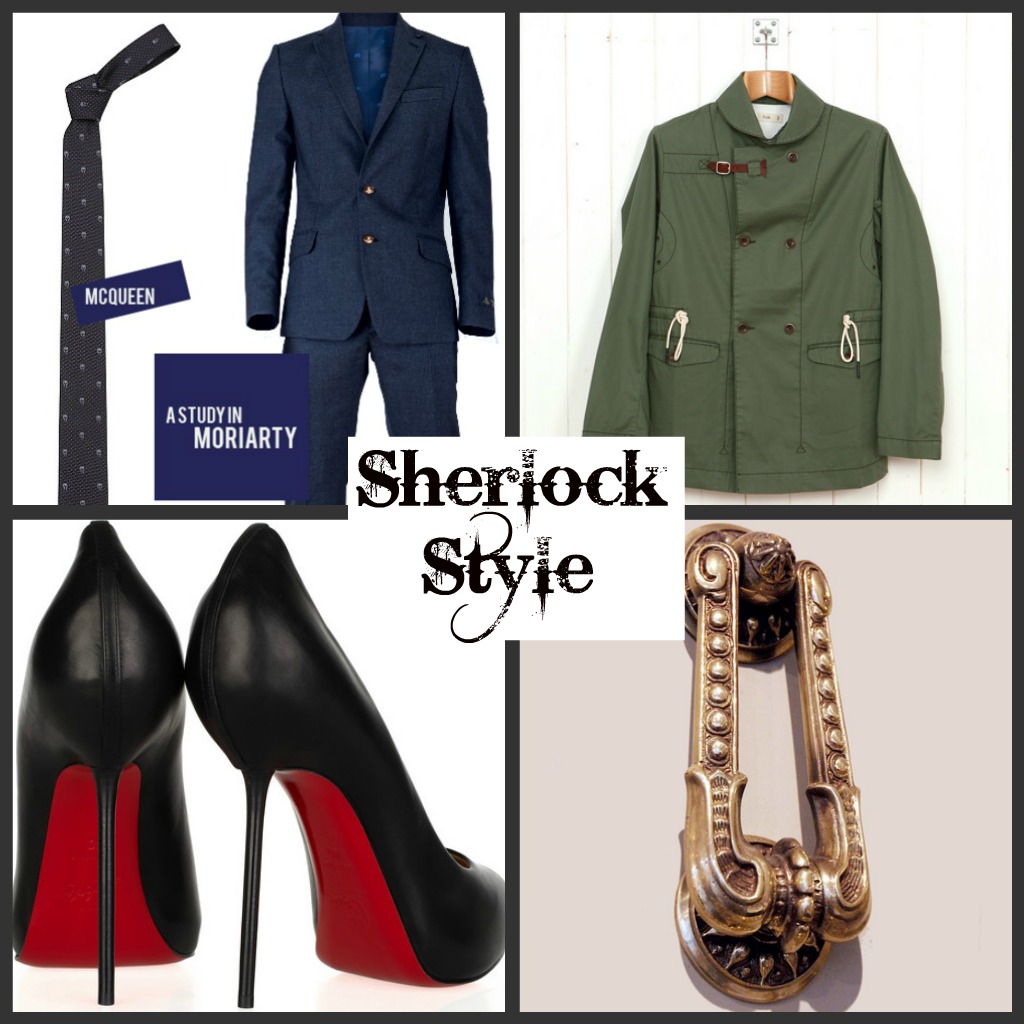 It's Sunday night and every self-respecting geek is settled into his or her wingback chair (or sofa, if you don't happen to live in the 1800s) ready for the onslaught of the brains and beauty that is Sherlock on BBC1.
However, if watching (and dissecting on Twitter) isn't enough for you, help is at hand in the form of a new Tumblr: Wear Sherlock.
In the interests of research (and not because I'm totally obsessed of course) I trawled the site to find the best and most brilliant looks to suit any aspiring Moriarty, Irene or Mycroft.
Be warned, these particular inhabitants of London dress to impress and pay for the privilege.
The Ladies
1) Sherlock's not big on strong female characters but – boy! – when they arrive, you know it.
Irene Adler not only has the most divine Christian Louboutin heels I've seen in a long time, but she rocks a classic French chic through the stunning dresses she wears and her understated yet striking make up (MAC and, surprisingly, Barry M will give you the same look).
The Gentleman
2) Despite his homicidal tendencies, there's something infinitely cool about Moriarty. It might be his sunglasses or it might just be the way he wears his suit.
If the suited and booted look doesn't suit you, you can always go for John Watson's wardrobe?
The Abode
3) Even if you can't fill your house with vintage 70s furnishings, you can still get the look with a variety of contemporary pieces that still capture the shabby-chic of 221b Baker Street.
If you need a cup of tea while pondering your latest quandary you might as well do it right with his china tea cup.
I'd invite as many people round as I could if I had this adorning my front door.
Mrs Hudson might not be everyone's fashion icon but I just love this wallpaper.
What are you waiting for? Go have a look. What are your favourites?
P.S Fans of Sherlock's style might want to check out our other post on Sherlock's Belstaff Milford Coat.
P.P.S Have you visited Watson's blog yet? Look's like he's been hacked….