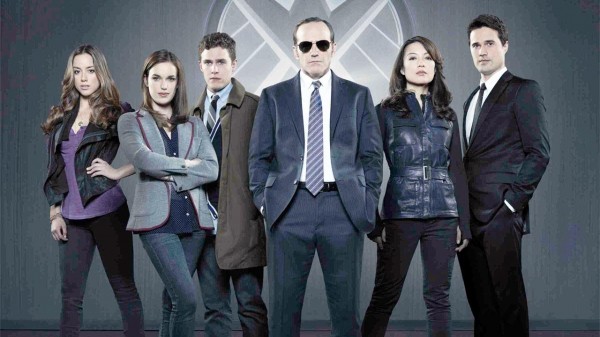 Agents of S.H.I.E.L.D might just be the most anticipated television show of this year. After they Hulk-smashed records last year with Avengers Assemble, the path was blown wide open for anything Marvel. And thus come the Agents of S.H.I.E.L.D, lead by sunglasses-sporting cool dude Agent Phil Coulson, coming soon to Channel Four and next in our TV previews.
S.H.I.E.L.D Assemble
After the events that shook New York City in Avengers Assemble, Agent Coulson (played again by Clark Gregg) assembles a small band of agents to research a mysterious group called The Rising Tide. In the process, they encounter a man named Mike Peterson (J. August Richards, formerly Charles Gunn on Angel), who is an ordinary man gaining extraordinary powers.
Coulson lives! Wait… what?
The Agents of S.H.I.E.L.D plot is one of those annoyingly close-guarded secrets, so you'll have to watch to get your questions answered. And believe me, you will have a lot of them. For starters, Agent Coulson sure appears to be a bit more sprightly than when we last saw him.
If you've been keeping up with the Marvel-verse up to Avengers Assemble, you will remember that Coulson met a very untimely end at the hands of Loki. So… what's he doing here then? How did he survive? Does he have unknown powers of resurrection? Aside from Joss Whedon and Clark Gregg himself, no-one knows.
And that's not the only thing that's been kept from the audience. It's frustrating, I'll grant you that. But it's also all the more reason to tune in to Channel Four on September 27th, when Agents Of S.H.I.E.L.D hits UK screens (a mere three days after it premieres Stateside).