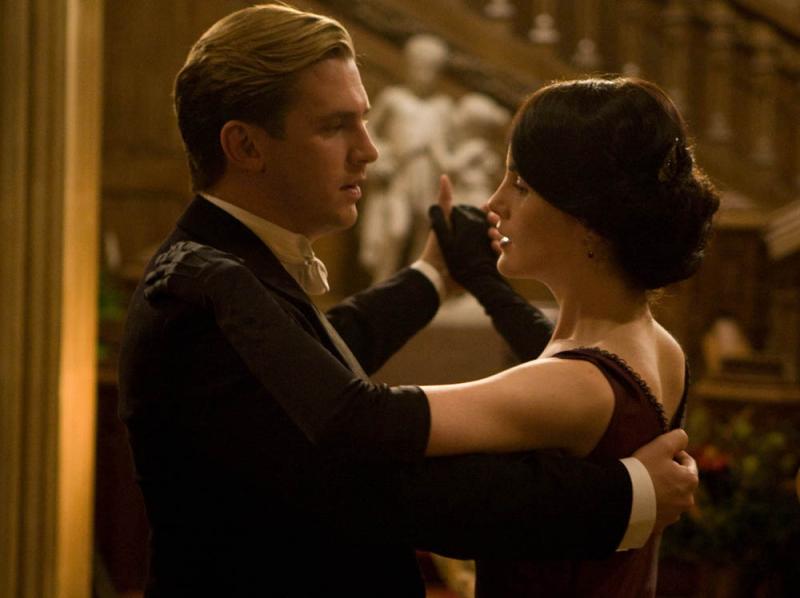 It's Boxing Day, and that means we're just about halfway through the Radio Times double issue – a good time, then, to take a look back over What We've Been Watching during this first Christmas week…
Bleak Odd Shop of Stuff
One of the first proper Christmas specials to be shown this year was Bleak Old Shop Of Stuff back on Monday 19th December — a television "reimagining" of writer Mark Evans's BBC Radio 4 comedy series Bleak Expectations. Despite being totally up my street, I've never properly caught this Dickensian spoof in its audio form, but with the likes of Stephen Fry and Robert Webb on board, I wasn't about to miss the TV version.
And I tell you want, it's a hell of lot weirder than I thought it would be. When Jedrington Secret-Past (Webb) closes up shop for the festive period, his little daughter gives him a Jam Spaniel (a tiny dog-shaped jam roly poly pudding…) as a Christmas present, and when he goes off to get ingredients for the Christmas feast, he's given a brace of "Tinsel-Tits".
Odd. But really good. This was silly stuff that was both broad and surreal and there were some brilliant cameos — especially from the wonderful Celia Imrie. I'm not sure whether we'll be seeing any more of Evans's bizarre Victorian world on telly, but I certainly hope so.
Outnumbered
When the Brockman family first appeared, the thing that made Outnumbered so special was the apparent spontaneity of the then very, very young children. Over the past few years, the child actors have clearly become a lot more self-aware, and while it's always been enjoyable, it's also been a bit of a bumpy transition.
This Christmas (Eve) special, however, was one of the best episodes I've seen in ages. Putting the emphasis of this comedy-drama squarely on the drama, there were some lovely moments, in particular the usually foot-in-mouth merchant Ben knowing exactly what to say to a man feeling rather lonely this Christmas. I thought Outnumbered had run its course; this episode suggests that doesn't have to be the case.
A Downton Christmas
The second series of Downton Abbey got a luke-warm critical response — though the viewing figures held up pretty well — and I think it's fair to say that the previously gossamer-light show struggled to bear the weight of the First World War.
We're heading towards the Roaring Twenties now, though, which seems to suit the programme rather more, and, (spoilers!) thanks to last night's two-hour epic we can start afresh without mean old Sir Richard getting in the way. Not that one imagines Matthew and Lady Mary's engagement will be completely smooth, of course, but they at least had a perfect romantic moment in the snow in this Christmas special as they finally got their act together.
As ever, it was Dame Maggie Smith's superlative Dowager Countess who got all the best lines, not least this zing in response to Sir Richard saying it's unlikely they'll meet again: "Is that a promise?"
With Downton entering the 20s, let's look forward to Violet reacting to the house's first wireless with cynical astonishment, Edith causing a sensation with a flapper dress and heated debates about the Suffragette movement — with a pregnant Sybil leading from the front, no doubt. Sounds good, right?