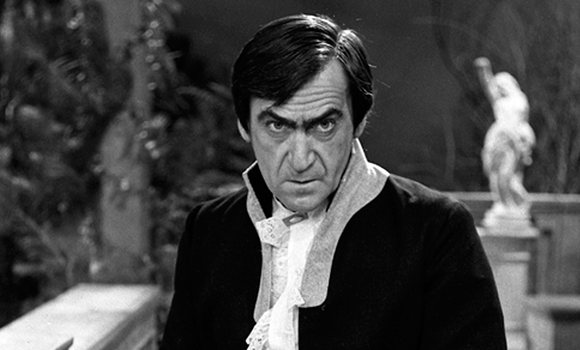 Doctor Who fans rejoice! It's a good week to be a Whovian, as no less than nine previously missing episodes have been found and returned to the BBC archives. Both Patrick Troughton-era serials, The Enemy of The World (now complete) and The Web of Fear (only missing episode 3) have been restored and buffed up for your future viewing pleasure.
But what are they about? First up, we look at The Enemy of The World.
The Enemy of The World
Doctor: Patrick Troughton (The Second Doctor)
Companions: Frazier Hines as Jamie McCrimmon, Deborah Watling as Victoria Waterfield
Written by: David Whitaker
Directed by: Barry Letts
The story in brief
The Doctor, Jamie and Victoria get a rude awakening during some down time on a beach in Australia, when the Doctor is subjected to an attempted assassination. It soon transpires that the Doctor is the exact double of a megalomaniac named Ramon Salamander (also played by Patrick Troughton), who dominates the United Zones Organisation – and the Doctor is persuaded to pose as Salamander to gain more information on his dirty dealings.
Looks great! Where can I get my hands on this?
All six episodes have been restored to their former glory. You can download them right now, on iTunes, for £1.89 per episode or £9.99 for the whole shebang.
It's also getting a DVD release, with an extras-free disc hitting the shelves on November 25th – so if you've got a keen Whovian in your family, you know what to get them for Christmas.
Download The Enemy of The World from iTunes – Pre-order The Enemy of The World on Amazon UK
If you've watched it, let me know what you think in the comments!