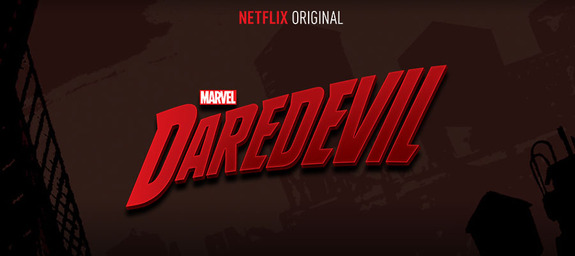 Despite the fact that it's still some time away, 2015 has already been hailed as The Most Epic Film Year EVER (I feel like I should trademark that…) . And in between a new Bond film, the long awaited return of "Mad" Max Rockatansky and JJ. Abrams's little Christmas present to the world, sits the juggernaut that is Marvel.
Agents of SHIELD (back on Channel 4 on October 24th at 8) and Agent Carter are set to rule TV, and the Cinematic Universe waves goodbye to phase two (with Avengers: Age of Ultron) and hello to phase three (the already controversial Ant Man). You'd think Kevin Feige would like a bit of a sit down after all of that, but this is Marvel, and they're all set to go even bigger – next stop, Netflix.
Last year, Marvel announced they were in the process of preparing four drama series and a mini-series specifically for presentation on a video-on-demand service. Eventually it was announced that binge-watching titan Netflix would play host to live action series based around the characters of Daredevil (giving him a much-needed reboot), Jessica Jones, Iron Fist and Luke Cage. Each spanning 13 episodes, this would be capped off with a miniseries based on The Defenders.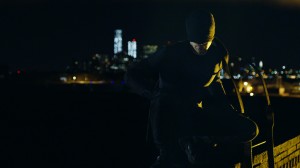 First in line in this Marvel Netflix-travaganza is Marvel's Daredevil, which launches on Netflix next May (so around the time Age of Ultron comes out, presumably). Charlie Cox (who you may remember from the film Stardust) plays lawyer Matt Murdock, who was blinded as a young boy but gifted with extraordinary senses. Now, he fights injustice in the courts by day and on the streets by night, as he protects the streets of Hell's Kitchen under the guise of Daredevil – making full use of those extraordinary senses to let justice rule.
Joining Cox in the cast is True Blood alumnus Deborah Ann Woll, as Matt Murdock's kick-ass love interest Karen Page. Also present are Elden Henson (as Murdock's best friend and law partner Foggy Nelson), Rosario Dawson (as nurse Claire Temple), Ayelet Zurer (as Vanessa Marianna, an art gallery employee and the love interest of Wilson Fisk) and Vincent D'Onofrio (as Wilson "Kingpin" Fisk).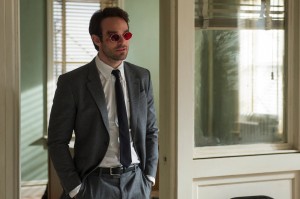 If all goes according to plan, 2015 should be a tasty treat for Marvel fans. Currently, the casting for the Jessica Jones series is still going on (with no Jessica Jones as of yet) and not a lot is known about the Iron Fist and Luke Cage series yet. But judging from the way Marvel's Daredevil is shaping up, it will be another lovely string to add to the studio's (already full) bow.
Marvel's Daredevil is coming in 2015, in all territories where Netflix is available.