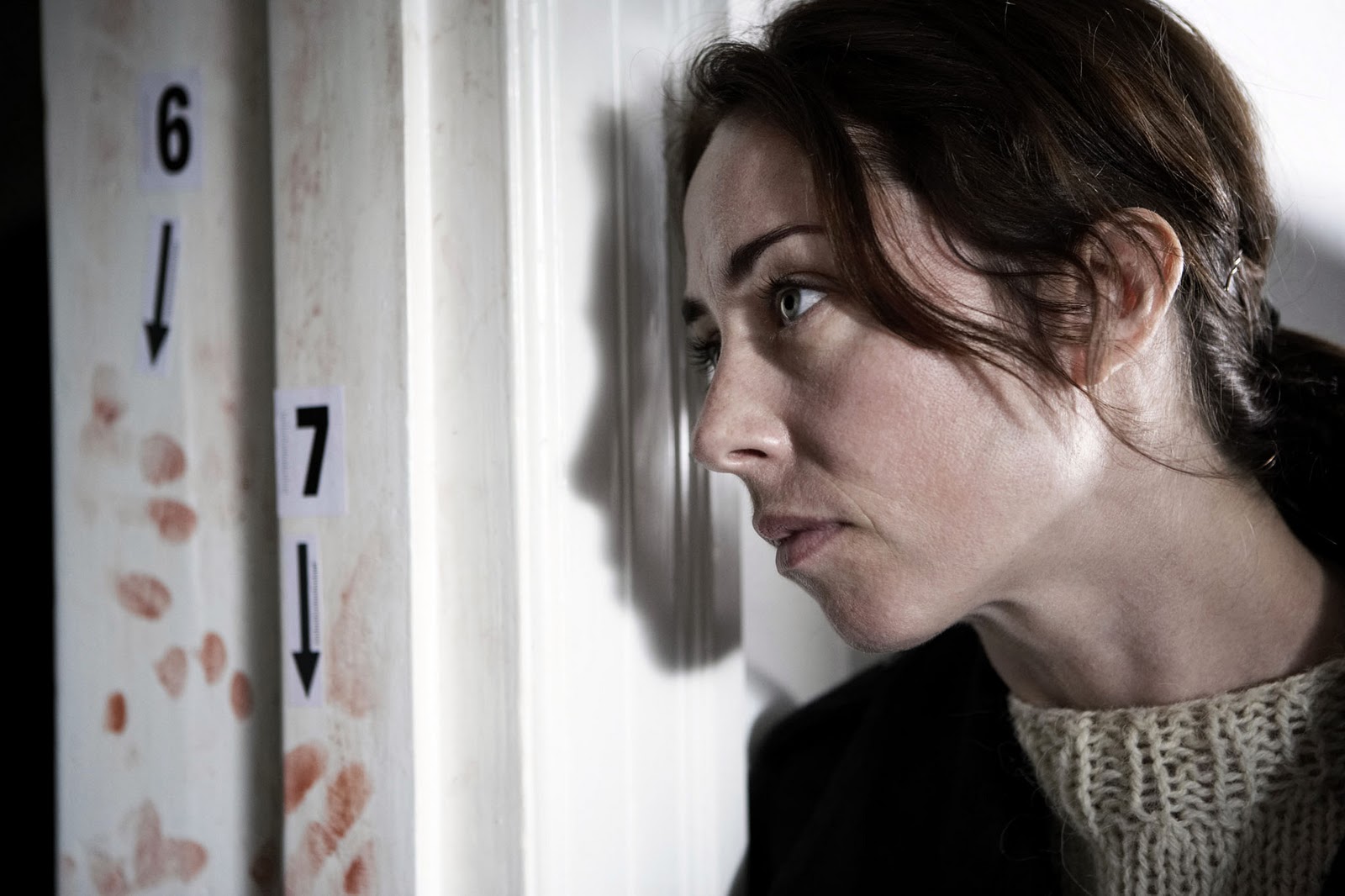 Brian True-May, producer and creator of ITV's Midsomer Murders, remarked in a recent Radio Times interview that 'ethnic minorities' (essentially, non-white characters) would not be welcome in his fictional Buckinghamshire village.
Whether or not Mr. True-May's perplexing statement should have resulted in the following public outcry or his subsequent sacking, one thing has become increasingly clear to even casual viewers of Midsomer Murders – that whatever your ethnicity, you would be well advised to get the hell out of Midsomer.
Over the course of 73 episodes, 253 people have died violently under DCI Barnaby's watch. Assuming that Midsomer has a similar population to the market town of Wallingford (6,500), where it is filmed, its residents have a 1 in 26 probability of making it through the night. You'd be safer in Bahrain.
Perhaps it is no surprise therefore that jaded whodunit fans have embraced The Killing so enthusiastically. Having had to contend with the ludicrous plots of recent crime dramas – The Wire, of course, excepted – where bodies rack up inexorably, and translucent characters treat the demise of a loved one as little more than a minor inconvenience, Soren Sveistrup's series is one of a handful that takes place in a world that even remotely resembles reality.
A Sea of Troubles
The premise of The Killing (or Forbrydelsen – 'The Crime' in Danish) is as bold as it is simple – two police officers, Sarah Lund and Jan Meyer, have been assigned the case of a young woman, Nanna Birk Larsen, viciously murdered in the woods outside Copenhagen. The investigation stretches over 20 days, each of which is detailed in an hour-long episode. The inquiry also plays alongside the city's Mayoral elections, where a young pretender, Troels Hartmann, is set to topple the incumbent of 12 years, Poul Bremer.
So far, so Murder One, but the filmmakers have been brave enough to focus obsessively on the case itself, cutting out any characters, events or back stories that do not directly pertain to it. Furthermore, the drama concentrates on the murdered girl's family, whose efforts to rebuild their lives are continually hampered by the intrusions and accusations of the police. This personal emphasis is the most original facet of the series, and is encapsulated perfectly by Ann Elonora Jorgensen as Nanna's grief-stricken mother, Pernille, whose deep suspicion invariably overrides her family's attempts to move on.
Although not nearly as journalistic as David Simon and Ed Burns' The Wire, the tone is similarly liberal, with Sveistrup describing several problems in Copenhagen society – the corruption and deceitfulness of Mayor Bremer, the despicable racism shown towards Rama, Nanna's Iranian-born teacher, and the tactless heavy-handedness of the police. All of this contributes to a very vivid image, not just of the characters, but of Copenhagen itself.
There's the Rub
Of course, there are some contrivances. Our two detectives are predictably mismatched, whilst the elections in City Hall are more closely linked to the death of the 19-year old than seems entirely probable. But the series rips along at a surprising pace, as Lund and Meyer take one logical step after the other, reaching a string of dead ends before the culprit is eventually discovered. And after he has been exposed, we are left with a suitably muted ending – Nana's death is treated as a tragedy with devastating consequences, which retribution alone will never repair.
If this all sounds a little solemn to you, then I won't argue otherwise. Our heroine, Sara Lund, barely cracks a smile, other than to appreciate moments of particularly bitter irony. But there is still a good pinch of humour, alongside incredibly poignant moments between Nanna's family members, and eventually, between Bremer and Hartmann.
The Undiscovered Country
The Killing may have been imported belatedly on the back of recent Scandinavian successes (the novels and films of Stieg Larsson, Jo Nesbo and Henning Mankell) but Sveistrup's series firmly ploughs its own furrow, resulting in a sophisticated, textured narrative, which succeeds as a police procedural, political thriller and family drama. It may not do much to dispel the myth that Scandinavians are a pretty austere, phlegmatic bunch, used to spending their days in low light conditions, but you might well be surprised to discover that a 20-hour long, subtitled Danish drama is just as maddeningly addictive as The Wire, Twin Peaks, or if you're so inclined, Midsomer Murders.