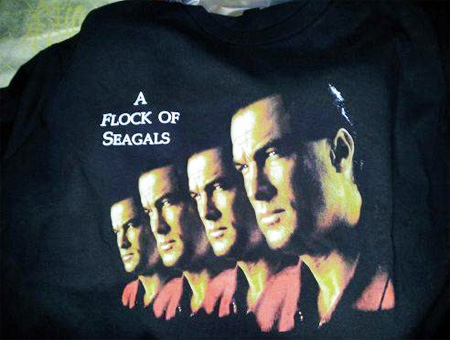 While you were making this face during all those interminable hours of Jubilee gubbins, I was up to my armpits in filthy, filthy internet (steady). Behold the bits that  pulled most focus from 'er in Buckingham Palace.
Bird on a Wire
Ex-footballer adopts an owl, ignores naming conventions. Hilarity ensues.
The Wire, The Musical features many of the best cast members, in glorious song:
Style advice for life
Am I a man or am I a Muggle?
It's excessively long, it's excessively funny and it's excessively Muppet-flavoured. Watch the Muppets blooper reel: