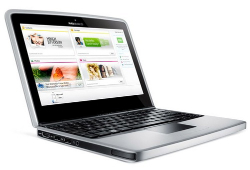 The Nokia Booklet 3G is Nokia's first mini-laptop, and another string to add to their mobile communications bow.
As the name would suggest the Booklet comes equipped with 3G and Wi-Fi, and has up to 12 hours of battery time, so you can grab it for a day's work without dashing home for the charger at lunchtime.
Announced in August,  we've managed to get our greedy mitts on a copy before they hit the shops in the UK.
Nokia has definitely taken some influence from the sleek professional look of their mobile phone in building the Booklet 3G.
The Booklet runs on Windows 7, so it starts up quickly and I'm on the internet within a couple of minutes of hitting the power button.
Gains points for
High quality large screen: Brighter and clearer than a lot of the others I've tested.
Battery meter: Shows you how much you have left in quantity and time. Particularly useful to know how much time you've got before you get cut off.
Inclusive 3G and Wifi. Great for surfing on the go.
It's lightweight and the keyboard is wonderful to use.
Loses points for
Size. It's bigger than my Dell netbook, although it compensates with the excellent screen.
Price: It's £599!
They highlight the OVI connection as one of its top features, but my PC already does this so it's nothing new.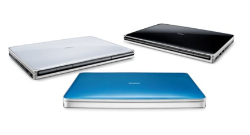 Conclusion
On first impressions, this mini-laptop/netbook is a lovely bit of tech-candy with speedy internet and plenty of charge.
If it was priced under £300, I'd be urging you all to bung it on your wish list. But £599 is far too much for a products that's not quite a netbook and not quite a laptop. Add a DVD and CD drive, and some other laptop style features, and I might be impressed. As it is, I'm a little disappointed that Nokia haven't bought anything new to the netbook market, despite being so late in entering it.
Perhaps that's why they don't want to commit to being labelled as a netbook or a laptop.
Nokia Booklet 3G available for pre-order from the Nokia Shop.