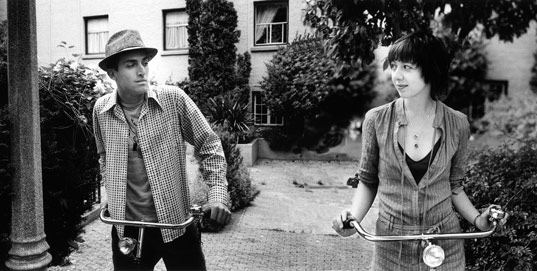 Bicycling: it's good for your health, environmentally friendly and a much easier way to get around town without being stuck in a traffic jam (or stood under the armpit of an unpleasant smelling gentleman on the tube).
But it's a pain in the arse if you get lost. Or get a puncture.
Thankfully, there's a bunch of useful iPhone apps you can download to make sure you're prepared for most problems.
Bike-loving, Slow-Life blog, Jorg & Olif, has some useful suggestions for iPhone apps for cyclists:
Something wrong with your bike and not sure how to fix it? This £2.99 app gives you plenty of videos and step by step guides, teaching you everything from how to security code your bike to how to fix a puncture.
This is the Swiss army knife of apps. You can check cycle hire availability, set a timer for using the rentals and see offline maps of London. Best of all, it's free!
If you don't fancy mending your bike yourself, or just need a replacement part, this £1.19 app will tell you where your nearest bike shop is.
Being on a bike doesn't mean you're immune to getting lost. This sat-nav, specially designed for cyclists, will guide you around your chosen location. You can even keep a photo diary of your journey.
For mountain bikers who want a bit of a challenge, this £1.19 app is designed by mountain bikers for mountain bikers to find the best trails. It currently contains over 5,000 trails across the UK, USA and Canada.
Source: Slow Life Company [Jorg & Olif]