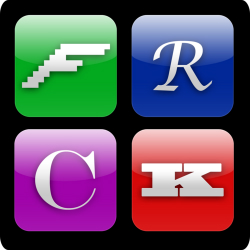 Frackulous is new, and it's going to rock the app world to its very foundations. You heard it here first. Except I would say that, as it's my own personal baby.
We'll be releasing an episode each week day (I have just found out how viagra usa many of those there are in a week – panic!) and each Friday, scooping them all up and delivering them lovingly as an omnibus for your viewing pleasure.
It's been a fairly hectic launch week – we've covered iMovie, Spotify, Camera+ and Flipboard, as well as advising on the best iPhone 4 tariffs and illustrated the iPhone's antennae problems using a monkey. Phew. This week, we'll be diversifying into all platforms, although you'll find the monkey is a constant.
Here's a handy omnibus, which is perfect for that spare moment on the plane, train or automobile (providing you're not driving any of them), and if you'd like to see the episodes in smaller two-minute bitesized chunks, just check out www.frackulous.com.