For those days when watching Gangnam Style video remakes just feels a little bit… flat, we have the Sanwa 3D viewer for your iPhone.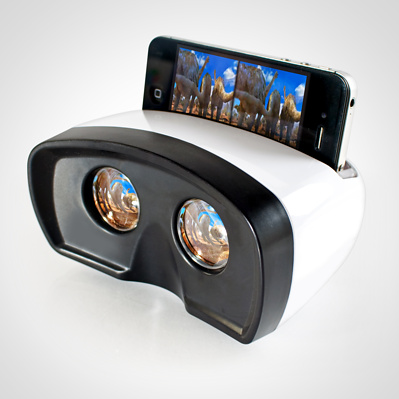 This makes the most of the yt3D, YouTube 3D format, sending the appropriate video to your right and left eyes, turning 3D videos into mini marvels before your very face.
I'm sure there are other, more productive ways you could be spending your time, but just think about how attractive walking around with a pair of these stereoscopes will make you to others.
No one will think you're at all odd.
Yours for £12.99 from Firebox
If you're in the US, you can always try the Hasbro My3D iPhone Viewer.
More iPhone stuffage: