Our toddler is already under the illusion that the iPad belongs to her; an illusion the Phantomus Kids' Stylus will do nothing to dispel.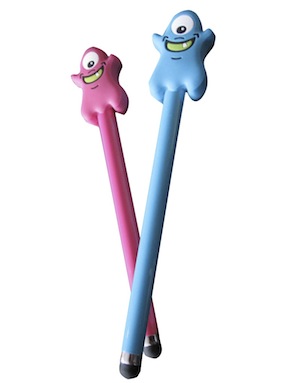 Available in pink or blue (because it's important to make early gender distinctions on tech items, presumably), the stylus comes to you from iChic Gear of Switzerland. It'll work with iPad, Nexus, PlayBook, Kindle Fire, Samsung, ASUS and all the usual suspects.
The stylus is rubberised for easy gripping and there's a protective cover in the form of a ghost.
It'll set you back around £15 for a set of two. Just don't blame us if you never see your iPad again.