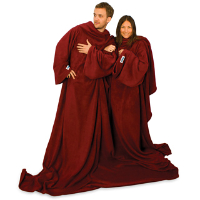 C'mon now, you didn't think we'd get through February without at least one Valentine's Day post, did you? I know it's all a scam thought up by Hallmark to get us all spending money, but well….it's all a bit of fun really.
Floundering for ideas for the dork you desire? We've come up with a few suggestions,
For the cosy couple
Since Valentine's Day falls on a Sunday this year and Sunday is the day for loafing about, I can't resist suggesting the Double Slanket, (Firebox.com, £49.95). The big brother of the classic Slanket, it'll make life a little easier for the newlyweds joined at the hip.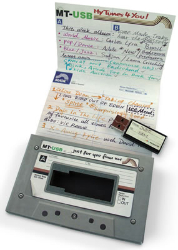 For the old romantic
For a modern take on a classic love token, consider the USB Mix Tape by Suck UK from Prezzybox.com (£9.95)
The USB Mix Tape allows you to create an hour long playlist of 'your songs', load them onto a USB stick and store them in the retro cassette case with your special message on the cover. There are six styles of cassettes available.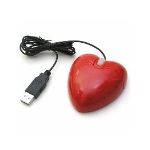 For the computer geek
This red love heart shaped USB PC optical mouse is from Amazon (£9.49) and will happily compliment the laptop accessories of your favourite computer geek. Sure, it's cheesy, but isn't that what Valentine's Day is all about?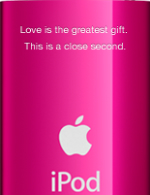 For the music fan
Everyone loves iPods,but now you can take it to the next level and get your very own personal (and possibly embarrassing) message engraved into the back.
Engraving is free, so all you need to do is order your iPod from the Apple website.
Prices for the video iPod start at around £118.
For the Folksy fan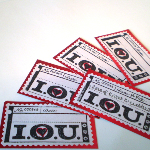 Folksy has some wonderful and thoughtful gifts this year for the cash-strapped. These love tokens on the right are only £1.50 for five, and you can customise them with your message. Give them one for 3 hours of uninterrupted PS3 time, a massage or a Star Wars marathon.