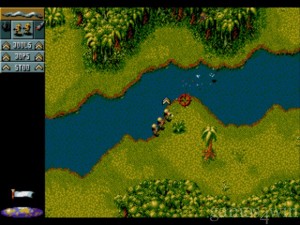 Mobile gaming has very quickly become a lucrative and accessible platform for developers to stretch their creative muscle.
It's also proved a place to breathe new life into older games, either by straight-up ports or doe-eyed homage. Recently I reviewed Kukouri's Tiny Troopers, which left me gagging to play Cannon Fodder, the game which unquestionably inspired Kukouri.
On further reflection I realised that all of Sensible Software's games would be perfect for today's mobile market; here's why.
A brief history of Sensible Software
Firstly let me give you a of background.
Sensible Software played a big part in the boom of home computers and console sales during the 1990s. The small software house was founded in 1986 in Chelmsford, Essex by two school friends, Jon Hare and Chris Yates. Hare and Yates began making games for the ZX Spectrum before moving on to the Commodore 64. They really found success during the rise of the more powerful 16-bit machines like the Amiga and the Atari ST (many of which were also ported to the likes of the Super Nintendo and the Sega Megadrive).
Sensible Soccer

In 1992 the company really struck gold with Sensible Soccer, or Sensi as it was affectionately known at the time.
Sensible Soccer was a top-down view football game typical of the time. The game featured tiny players with a very distinct animated appearance that became a hallmark of Sensible Software titles. The game went on to be hugely popular and spawned nine sequels, the most famous of which was Sensible World of Soccer in 1994.
One of the biggest draws of the series was the title's ambitious scope – the game was one of the first to try to encompass the entire professional football world. I'm not exaggerating either. Literally almost every professional league and team in the world was featured in SWOS, with accurate fixture lists and cup competitions, and – most significantly – proper player names.
It was astounding!
Add in a management mode and a career mode that spanned thirty years, and you had a game with near endless appeal.
Of course, updating the game's stats and data would most likely prove to be a financial impossibility given the licensing laws and copyrights attached to clubs and leagues nowadays. It's a shame because the audacious vision that Sensible Software displayed with this game was impressive.
That aside, Sensible World of Soccer would be a perfect game to port to mobile platforms, because the gameplay was easy to pick up and addictive, and the graphics were distinct yet simple.
Some of the most popular football games on the market today owe a clear debt to Sensible Soccer, with life destroying smash hit New Star Soccer bearing more than a passing resemblance.
Cannon Fodder

The first of the two Cannon Fodder games came out in 1993, with a sequel promptly following the year after.
The game was famous for its cast of characters and the unique mortality mechanic that left a generation of gamers with their own bedroom war traumas.
Cannon Fodder tasked you with simple mission objectives, which largely consisted of killing everything on the map without dying. Dying was an important aspect of the game's appeal as when a recruit died, that was it, he was gone; remembered honourably by a tombstone on the game's mission hub, and – if he was fierce enough – a place on Heroes list.
Tears were easily shed when one of your little troopers was caught by a rogue shot and sent spiralling across the level, especially if he'd been with you for a few missions. Jools, Jops, Stoo, RJ, Ubik, and CJ will be all too familiar with anyone who ever dared love and lost…
As Kukouri displayed with Tiny Troopers, Cannon Fodder would work perfectly on iOS or Android, with modern touch controls easily replacing the old mouse cursor.
I think both the newer and older generations of gamers should be reminded just how much fun war can be.
Sensible Golf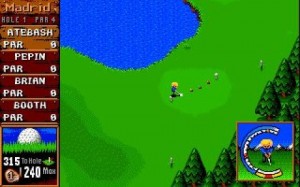 This last title is a bit of a forgotten gem.
On release Sensible Golf was largely panned by critics, but I think the time is right for a reinvention and a second lease of life.
Sensible Golf was released in '94 and featured the same small sprite characters from SWOS and Cannon Fodder, and the same top-down view that was now a staple of their games.
Sensible Golf was very much a golf game of its time, featuring the classic swing meter where players clicked to start and stop a moving bar which dictated the power and accuracy of the shot. Different lies and clubs typically had an effect on the difficulty of the swing and the precision required.
Players could tee off on any one of 25 courses (although they were made up of a pool of only seventy-two holes) and up to four players could compete. Its arcade style, which wasn't too well received at the time, would work perfectly on a mobile phone, where gamers want experiences that are short and fun. Plus, the variety of wacky holes would be a nice respite from the plethora of golf games that often take themselves too seriously.
So there you have it, a quick and easy guide to some of Sensible Software's best games and why they should be brought back to a phone near you.
Have you got any lasting memories of any of the titles above? Or perhaps there's a classic game from decades past that you think would be great value for a mobile update. Chime in the boxes below.