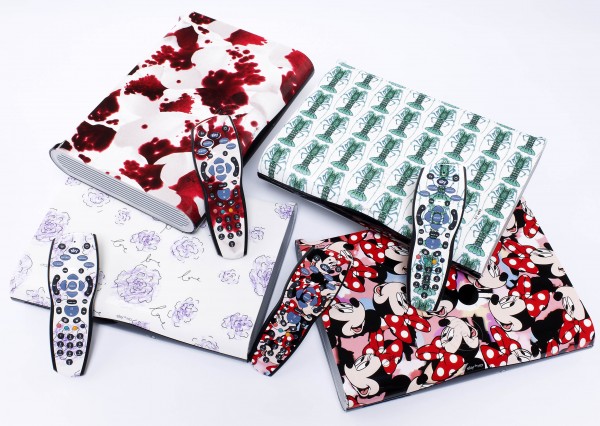 The Sky + Box has become a major fixture in any television-loving household (including my own). Sky's brand new Sky+HD 2TB has been released, with built-in WiFi so you can access their On Demand service even easier.
But if that doesn't persuade you to get one in to your house today, then these limited edition designer boxes are guaranteed to do the trick. Yes, the Sky+ box has gone all  fashion…
Fashion Meets TV On Demand
Fashion legends Roland Mouret and Giles Deacon, along with model-turned-writer Sophie Dahl and up-and-coming men's fashion designer Kit Neale partnered up with Sky to create a limited edition collection for the new Sky+HD 2TB box.
Each designer took inspiration from their favourite TV show genre.
Roland let himself be inspired by contemporary dramas like Hannibal and Dracula (both on Sky Living).
Giles took his cue from the world of animation and the Sky Movies Disney Channel (with a little help from his best gal Minnie Mouse).
Sophie got inspired by the theatre of fashion, vintage prints, and the style seen in shows like Mad Men.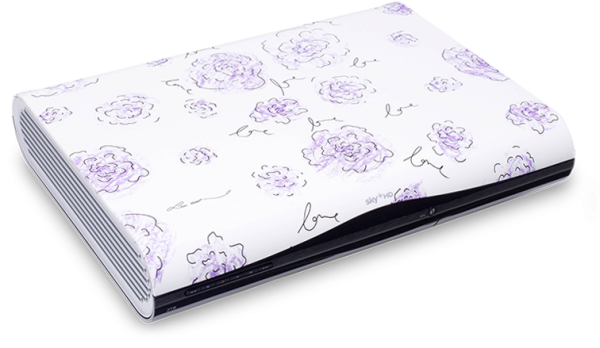 " I love the theatre of fashion. I'm a big fan of old fashion illustrations and textile design from the twenties and thirties, Cecil Beaton and Chanel in particular." – Sophie Dahl on her Sky+ box design.
And Kit has developed a taste for nature documentaries (think David Attenborough's documentaries on Sky1) – adapting his own 'Rockney Lobster' design for this collection.
If you want to snap up one of these exclusive Sky+HD 2TB boxes, they're on sale from today, just in time for the Christmas gift rush.
You can buy a limited edition Designer Box from the Sky website. But if you want one you'll need to be quick: they're only available until the end of the year.