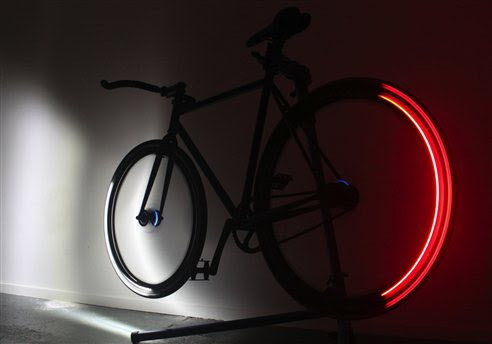 If you're a fan of hopping on a bike and exploring the city, then I sympathize with you – the grim and wet weather haven't exactly been ideal biking conditions. Visibility and safety for cyclists is a pretty important point, especially in a city like London, where biking is a bit more of a sensible option than going about in a car.
So if you want your next bike ride to be a safe one, Revolights has got you covered.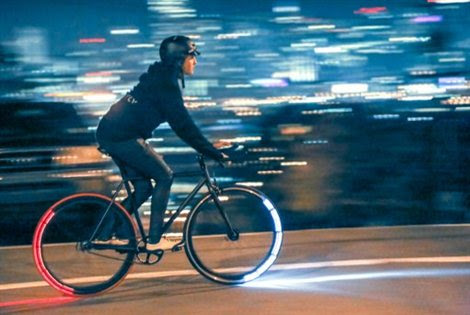 Inbuilt LED, safety on the road
The Revolights City Wheels are a complete set of bicycle wheels which come equipped with inbuilt LED lights. There are no fiddly bits and bolts to work with, as they can just be fitted straight out of the box. All you need to do is choose your type of wheels and attach the magnet to your bike's stays and forks. And voilà, you are now equipped for a safe cycling trip.
The lights provide 360° visibility and forward light projection, which makes it incredibly easy for you to be seen while you're on the road. I almost feel tempted to buy a new bike just so I can have a set of these wheels on them.

Not for every bike
There is a caveat to owning a set of Revolights City Wheels though – as they won't work on every type of bike. But if you're the proud owner of road and hybrid 700c wheeled bike, get yourself a pair of these wheels and you can safely trek out in the knowledge that you'll be seen by everyone. And that you now have the coolest bike on the road, of course.
The techy stuff
Revolights CITY v2.0 riveted onto 30mm deep double-wall wheels
Assembled in USA
Built with 14g stainless steel spokes with silver brass nipples, laced to track hub
Front lights white, back lights red
Wheel size: 700c / 622mm
Tire Width: 18 – 25mm tires
Fork / Chainstay opening must be greater than 40mm
Hub Dropouts: Front wheel – 100mm. Single Speed – 120mm. 8-10 gear ready wheel – 130mm
Hub: Track wheelset – high walled, sealed bearing hub. Geared wheelset – Shimano compatible freehub wheel
Wheel Weight: Fixed Gear or Single Speed (Free Wheel) = ~ 7.1 lbs. Geared = ~ 6.95 lbs.
Battery life: 4 hours
Water resistant
Luminosity per wheel: 8 LEDs x 35 lumens each
Theft resistant
Where can I get it?
You can get a pair of Revolights City Wheels exclusively through Pedal-Pedal for £399.00.