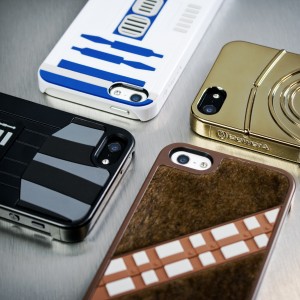 Now here is one for you Star Wars fans. Firebox are offering their customers these limited edition iPhone 5 cases in four forcetastic designs. There is an option for every space goer, dark side or not to have their very own C-3PO, Chewbacca, Darth Vader or R2-D2. You could even turn heads with the whole set and have the power of the skies in your palm.
Highly detailed to suit each character, even down to Chewies fur, these sturdy, easy to clean cases simply snap over your iPhone 5 without any fuss. Fun and bursting with character, these accessories are a must have for any fan of the series.
For only £19.99 you could be the envy of all fans who haven't picked up this once in a light year deal and join forces with those who have!
Pick up one (or all four) from Firebox today!