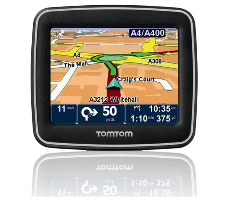 Navigating around the internet has never been a problem to me. Navigating in real life is a whole different story. My driving ability is….something of a running joke with my family and friends. All the best drivers fail the first few (seven) times, right? On the upside, it has given me the opportunity to try out a fair few sat navs.
This time, TomTom have given me the chance to try their TomTom Start sat nav, a compact gadget that promises to be quick and simple to use.
Let's put it to the dork test eh?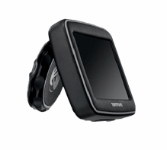 The TomTom Start is small enough to fit into your hand, and has an inbuilt 'Easy-port' mount for the windscreen, which folds into the back of the slim casing. This adds to the space-saving boasts of the gadget; it all folds up nicely into a small bag, using around the same amount of room as a digital camera. This version also comes with skin options to let you change the case colour.
With all the software and updates loaded, you can simply plug it in and go.  There are few surprises when it comes to the actual content, offering the usual postcode or address searches, nearby points of interests and speed camera warnings all built in. It's clear and easy to navigate around the menu, making the start up as smooth as possible.
To summarise:
Wins points for:
Size: It's slimline and small enough to pop into your clutch
Simple to use: Quick and easy without resorting to cutting corners
Customisable: Change the look and the sound with a couple of downloads
Price: At £139.99, it's one of the cheapest options on the market.
Loses points for:
🙁 The Eddie Izzard voice: It came with this version, and as much as I love him, I don't want to hear him crack jokes whilst I panic at a roundabout.
🙁 Volume: I hate how you have to go through a few menus to increase the volume, I want an easy switch on the side!
🙁 The touchscreen is only 3.5 in, so it's irritating for less nimble fingers.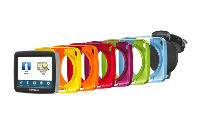 Conclusion
The TomTom Start is an entry-level product for the less tech-savvy drivers out there. It might not be rammed full of bells and whistles, but it does exactly what it's supposed to.