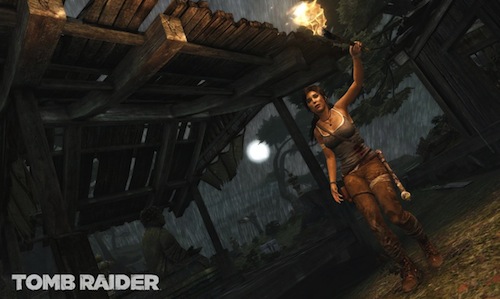 This year's London's MCM Comic Con had more than 70,000 visitors in attendance. I made my way over to the ExCEL centre to see what all the fuss was about.
Here's my second report of the best bits of the MCM Expo. This time, we're focusing on gaming.
Related: Matt Smith charms us all at London Comic-Con MCM Expo
Games
First among the games I got to try out was the upcoming Tomb Raider survival title.
The demo starts you off following the crash of the Endurance, and has you lead Lara through a designated path of minor obstacles while the storm responsible for wrecking your ship thunders on around you.
There doesn't seem to be much new about the gameplay, though it is satisfying to see Lara actually responding to her surroundings as she hobbles and shivers along a cliff side in search of shelter.
Having managed to find shelter and light a fire, Lara awakes famished the following day. Fortunately she stumbles upon a strung-up corpse equipped with bow and arrows several feet from her makeshift camp, so before long we are armed and chasing down rabbits and deer for breakfast.
What struck me as a little odd was the way that Lara, having felled a deer, comes up to the poor animal as it lies gasping for air and squirming in pain, clearly still alive, and bends down to it with a sombre expression and, rather than putting it out of its misery, begins to hack little portions of meat from its underbelly.
Here the demo ends.
I'm interested in seeing how the story of this game pans out, though in terms of game-play I didn't find it remarkably exciting: just more of the same old run-jump-dangle-from-a-cliff stuff that we're all used to.
The game is definitely pretty and it is nice to see a more human side of Lara, and if you enjoyed the more recent instalments of the franchise then you will enjoy this one too.
XBOX360 | PS3 | PC | UK release date: 5 March 2013.
Ni no Kuni: Wrath of the White Witch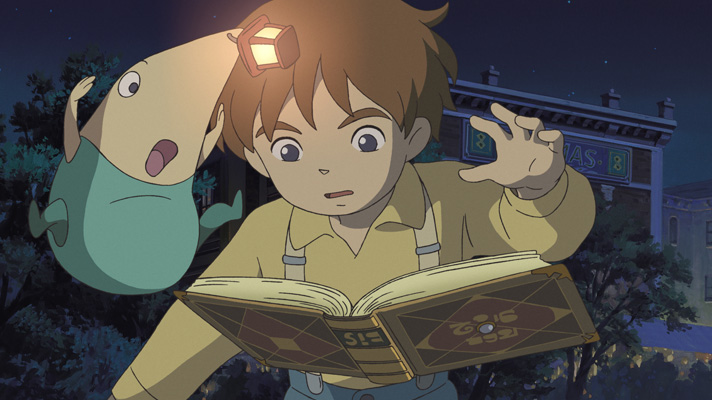 The game I am most excited about however is Ni no Kuni: Wrath of the White Witch.
With story, art and music by Studio Ghibli, this new RPG co-developed by Level-5 and released in the UK by Namco Bandai is destined to be a hit – in fact over 80% of pre-orders for the special edition of the game are already sold out.
The story follows a young boy, Oliver, who enters into a parallel world, the world of Ni no Kuni, to save his mother's spirit and 'rescue the heartbroken' people within this other world by taking 'heart' from those who can spare it and redistributing it to those in need.
The game-play is engaging and fluid, with a fast-paced battle system which lets you command familiars into action as well as fight for yourself. The most striking part of the game is the art style and animation, which displays the level of charm, detail and quality we've come to expect from Studio Ghibli.
PS3 | UK release date: 25 January 2013
Related: London Comic-Con MCM Expo hightlights, part one: Matt Smith