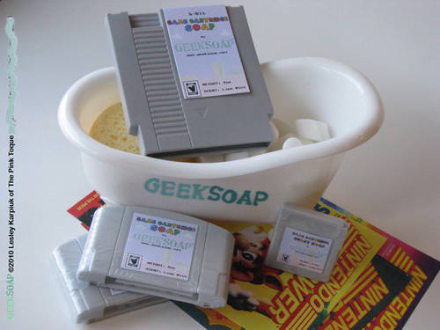 Proper gaming fans scoff at the idea of luxurious long bubble baths. Why waste valuable ass-kicking time, right?
Because you can wash with a retro games cartridge soap!
I came across these Games Cartridge Geeksoaps on Craftster. The range includes an 8-bit, 16-bit and 64-bit cartridge, and they're all lemon scented to keep you wide awake for a further gaming session.
They start from around $2 each for the smaller cartridges.
Social Media geeks might prefer the Twitter, Facebook and RSS soaps for $5 each.