Next up in our crafty social media love fest are these adorkable tiny polaroid magnets from Ambrosia Creative.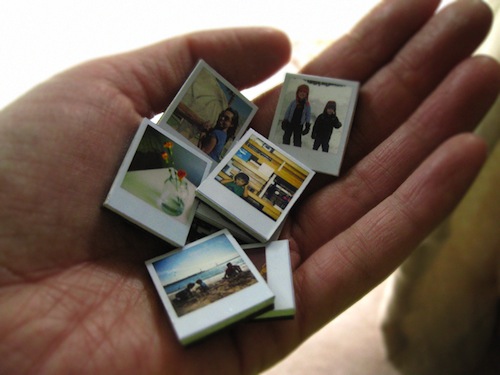 An oldie but goodie, this is a perfect project for all those Instagram groupies out there. Turn any magnetic surface into your very own hipster photography heaven!
You can also get Instagram Polaroids-style prints or canvas posters made up over at Firebox.
And if you want to get really carried away, a Fish-eye Lens for your iPhone, Easy Macro Lens Band or Holga Lens and Filter iPhone Case will make your snaps even more fancy.
Also: Pinterest Pin Cushion free pattern.