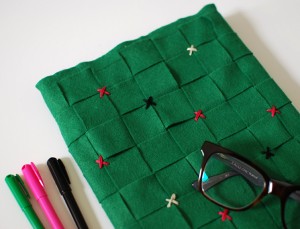 Now, I have to admit that I've never experimented with weaving or sewing. Yes, you can take away my Eager Crafter badge.  But for those among you that fancy having a go at a project incorporating both, this brilliant and easy woven felt iPad sleeve is right up your street.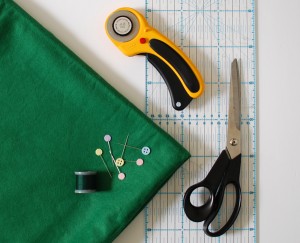 This awesome pattern, designer by Lisa Tilse and found on Crafttuts+, will take you just half an hour to make (depending on how fast you work). So if you're looking for a break from a longer project, this is ideal.
You can use any colours you want, so your sleeve looks exactly the way you want it to. You can even make it match the colour of your iPad. Designer Lisa says that she loves the contrast between the handmade and the digital, and can you blame her? The result looks very cool, and what's more is that it will protect your iPad from any bumps and scratches, as long as you pop it in your bag for extra protection.
You will need:
Wool felt.
A good rotary cutter.
A decent pair of scissors.
A quilting ruler.
A cutting mat.
A pen.
A sewing machine.
Matching thread.
Pins.
Got all of that? Cool! All you need to do now is get going! You can find the pattern at Crafttuts+'s website.
And if you've caught the crafting bug, why not check out our Crafts section?