Who doesn't love superheroes? Well if you don't like superheroes then that must mean that you are a villain, right?
In which case you will still want this cushion from Ohh Deer. Win-win!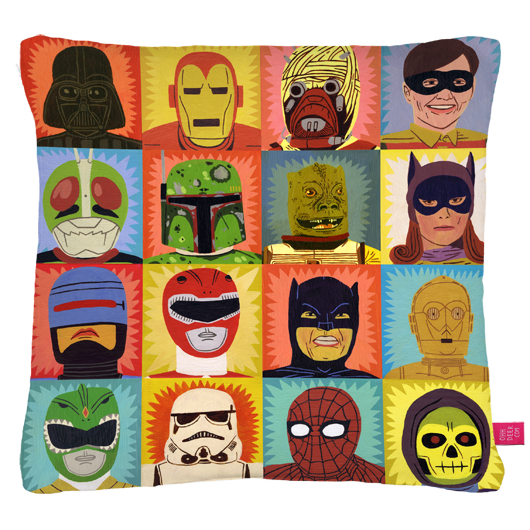 This Heroes and Villains cushion is a creation by  artist Jack Teagle.
It features geeky favourites including Batman, Robin, Catwoman, Spider-Man, Darth Vader, Skelator, Iron Man and ever Power Rangers!
The cushion is faux suede and is completely machine washable. You can buy it for £30.
We discovered Ohh Deer and this kick-ass cushion via The Domestic Sluts:  Shop in the Spotlight:Ohh Deer