For those retro gamers amongst you the Pac-Man ghost lamp from Firebox brings a sense of gaming fun to your home.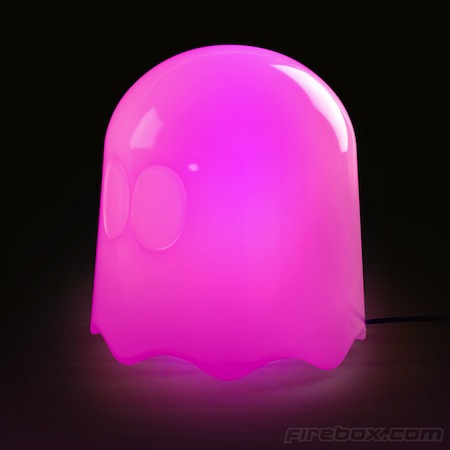 It comes with a remote which as well as turning the lamp on and off can set the lamp to any of sixteen possible colours.
If you can't decide on just one colour then you can set the lamp to flash  through the colours one after another, or, if simple flashing just doesn't feel exciting enough, why not go for the strobe option?
If you're not always in the party mood the fade setting is nice: colours fade in and out one after another.
My favourite is the smooth setting which transitions from colour to colour with minimal headaches or the sick feeling I got with the others.
I couldn't see myself personally using it in my living room every day but it is a fun, novelty item and at £34.99 from Firebox it would make a great gift.