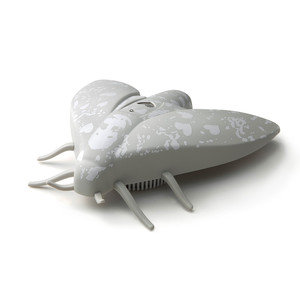 Smoke alarms have, throughout history, been neglected on an aesthetic level. There's a belief that if an item is practical and safety-based, it can't be stylish too. Dork Adore disagrees with this, and thankfully so does Helsinki-based designer brand Jalo Helsink.
Related: Plumen CFL eco-bulbs that aren't ugly. Was that so hard?
Two of the designers behind the brand, Harri Koskinen and Paola Suhonen, have given the standard smoke alarm a much needed update. Harri has kept with the standard smoke cover shape, but experimented with six other colours (five in a fabric material and one in chrome.) for the Kupo. Paola has thrown the classic style out the window, and recreated the smoke alarm as a giant fly in various colours. As you do. It's called the Lento.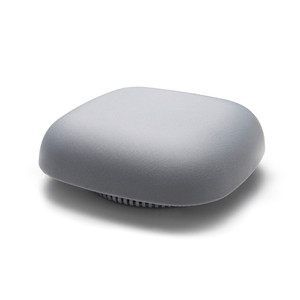 I spotted the smoke alarms over on a quick sale on Fab.com, where they were affordable at £18.50 for Harri's simpler designs and £21 for Paola's more bugged out version.
If you can't get to the sale in time, you should be able to find your nearest stockist on Jalo Helsink