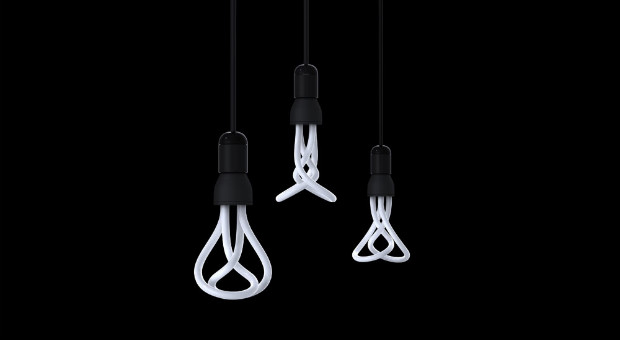 It's about time CFL bulbs had a makeover. Aside from the incandescent war being waged by a newspaper that has a bit of a thing about eco-bulbs, they're not doing themselves any favours by being so downright plain.
Hulger hasn't tried to tackle those who fear for the future of their dimmer switches, opting to appeal to the aesthetes instead. And it's about time! Quite why so many CFL bulbs are designed to be long and lean is a mystery — it just means they end up with their ugly bottoms poking out of the base of your lampshade.
The Plumen bulbs are designed to be pretty enough to go completely nude — in fact, if you don't get more than a flash of bulb bottom you might feel a bit disappointed.
You can buy them from the Plumen shop. They're available with bayonet and screw tops and there's a choice of US, European and UK formats. They cost £19.95 and they last eight times longer than incandescent bulbs.
Plumen [via Jorg & Olif]