This Pingu-ish wooden music box by Trousselier featuring a dancing adult penguin and three baby penguins is very cute indeed!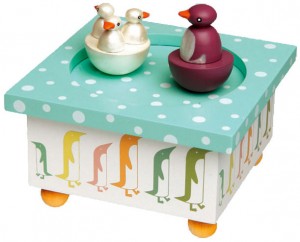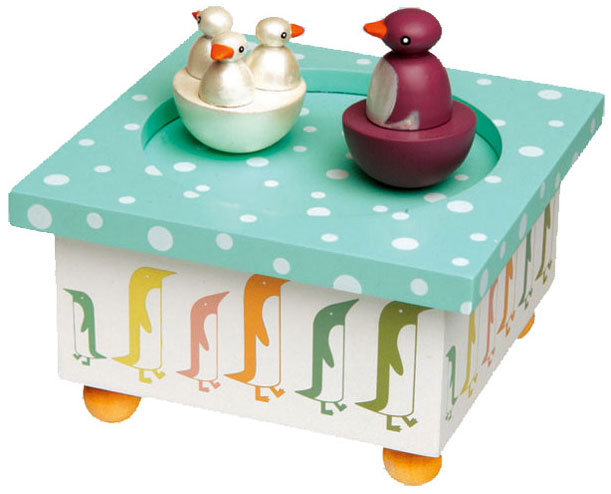 Trousselier makes a range of different themed music boxes, but the dancing penguins are by far the cutest in my opinion. It would be very at home in a child's bedroom or playroom.
The penguins spin and rotate to the Skaters Waltz on top of the box as if dancing on ice.
This music box costs £19.99 from www.born-to.co.uk and there is an option when you purchase to have it gift wrapped for you for a further £3 with which you can include a personalised message.
If, like me, you have no children of your own to justify buying this item, the music box would make a great gift for an occasion such as a friend's new baby being born, a first birthday or a child's Christening.
It is also gender neutral (hurray!) so it would suit both a young boy or a girl.