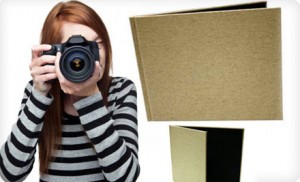 You can't budge on the web these days for adverts promoting Groupon, Living Social, Keynoir or Wowcher discount deal on spas, restaurants, 4×4 drives and even holidays.
Everyone and your gran has either been tempted by, or purchased one of these deals.
In fact, we know quite a few people suffering from compulsive Groupon disease that sees them buying vouchers for things they'll never actually do and don't really want.
But what if you're an eco-worrier filled with middle class guilt? You're in luck!
There are a few group-buying sites popping up that take a new spin on the popular business model.
Eco-friendly group-purchasing sites
Zipongo
Zipongo is a Bay Water, USA-based site that promotes deals for healthy foods (rather than the glut of cupcake offers a certain group-buying site prefers). It's all about natural foods, like cereals and coconut water.
It's not entirely a surprise to see a scheme like this succeed in San Francisco – a place known for its healthy habits –but it would be great to see it branch out. Whether Londoners feel the urge to bulk purchase quinoa, millet and bulger is moot, however.
Blissmo
Blissmo offers discounts on organic and eco-friendly products, ranging from independent jewellery designs to toxin-free nail products. Recent deals include plant-based iPhone cases, organic homemade dog treats (I wonder how that one did) and a water-powered alarm clock.
Currently only serving the US and Canada.
EthicalDeal
EthicalDeal helps you discover green things to do in your area. Deals include organic hair cuts, eco-friendly spa stays, discounted yoga clothing and tickets to Make It! Vancouver.
It's currently only running offers for the US and Canada, but hopefully bleeding heart liberals all over the world will soon be able to acquire raw, vegan and sugar-free confectionary.
[Image: Ethical Deal]
Do you know of any alternative group-buying sites? Let us know in the comments!
A version of this article originally appeared on Jorg & Olif