As I am sure the dark evenings, TV adverts, coloured lights and every shop out there are reminding you Christmas is just around the corner.
With than in mind, I've put together the best geek greetings cards so you can wish your friends a nerdy Christmas.
Nintendo Christmas Cards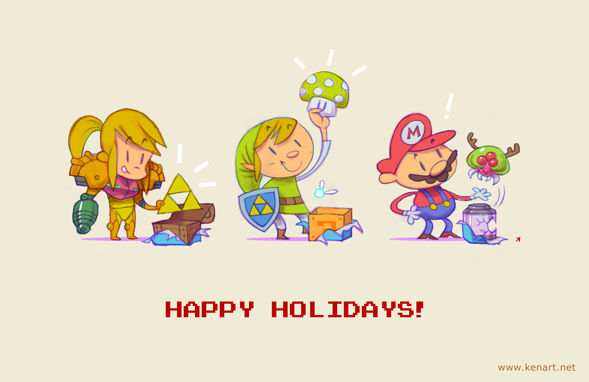 Artist Ken Wong has created an image of Iconic Nintendo characters such as Link and Mario sharing Christmas gifts with each other.
Pixel Art Designs
My Gift Is Better has created pixel art Christmas cards featuring Holiday themes such as Santa, Rudolph, Holly, A Snowman, Christmas Lights and Ornaments and a Gingerbread Man.
Darth Vader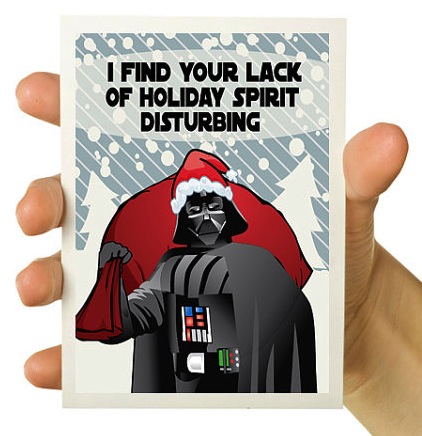 Darth Vader is your Father…Christmas, and he finds your lack of Holiday Spirit disturbing. These were found on Etsy.
Binary Christmas Tree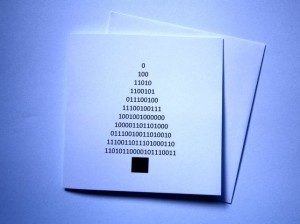 This Binary Christmas Tree card from Folksy has a special festive message contained in the image. However if you cannot crack the code, there is a translation on the back!
Venn Diagram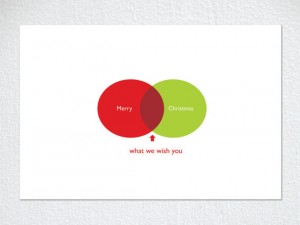 This Christmas Venn Diagram card from B is for Brown on Etsy shows people exactly what we want to wish our friends this Christmas.
Have you seen any particularly geeky Christmas Cards this year? Tell us where you found them!