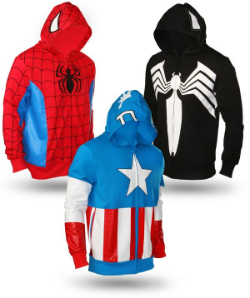 The internet has been really rather wonderful this week. Here are five things we've spotted that you'll love.
Marvel Super-hoodies
As a general rule, I'm not the biggest fan of hoodies. But I'll make an exception for these Marvel Superhero hoodies. The two Spider-man designs and the Captain America version are $49.99 from ThinkGeek.
Alternion
Alternion is a busy geek's saviour. It brings together multiple email accounts, 220+ social networks and your Twitter and Facebook feeds in one web-based app. I particularly love the fact that they're so quick to turn around any features you've requested. Plus you can only check your emails 50 times a day, which means in theory that you'll spend less time hitting F5 on your email. Sign up for a beta invitation here.
T-Mobile Angry Birds
We like Angry Birds (especially Angry Birds soft toy patterns) . And we like clever videos that combine technology with real life situations. So we really love this video from T-Mobile (y'know, the guys who came up with the Royal Wedding dance spoof and those flash mob videos?) of the real-life Angry Birds.
Quirky
Quirky is an online community that 'makes inventing accessible'. People submit invention suggestions, and the community can then discuss and vote on whether the suggestion will make it to market. Two products are then chosen each month to reach production. You can have a peek in the shop to see what sort of things have gained the Quirky mark of approval.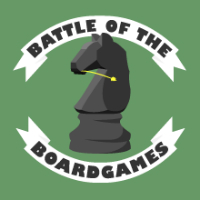 Winterwell Festival
You know that thing where you find out about something really brilliant, but you're just a smidgen too late to take advantage of this new information? That's how I feel about the Winterwell Festival.
Taking place this weekend, the Gloucestershire festival is all about Tipis (much more glamorous than a soggy tent), unsigned-but-talented artists, a comedy tent and, best of all, a BOARD GAMES THEME! If I was able to make it, I'd totally rock up in this freaky Operation costume.
Discovered anything you think the dorks will love this week? Let us know in the comments, or send us a Tweet.