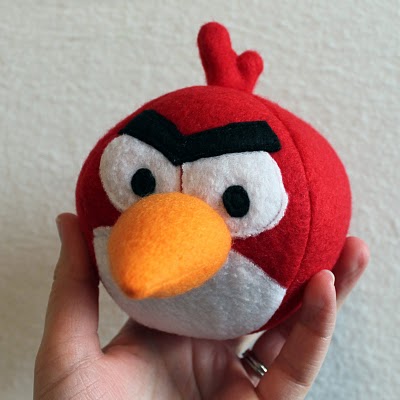 Did you know that over 12 million copies of the supremely addictive Angry Birds game have been downloaded? Fancy playing a game of Angry Birds in real life*? Then why not whip yourself up your very own Angry Bird plush toy with this pattern and tutorial from Obsessively Stitching. Just like the game, the pattern is free.
There is also a tutorial on the site for Angry Birds Christmas tree ornaments too if your tree is still looking a bit bare.
*Disclaimer: Do not blame me if people get cross with you for firing stuffed bird toys at them!
Related: Free Patterns on Dork Adore | More iPhone Apps on Dork Adore