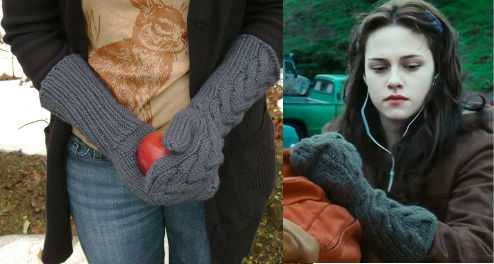 Any self-respecting Twilight fangirl will want to get herself a pair of the mittens Bella can be seen sporting in the movie.
This knitting pattern, created be self-confessed Twilight obsessive, Subliminal Rabbit, is totally free. Plus, the mittens are pretty special even if you're not fussed about what Bella and her grumpy bloke are emoing on about.
You can get the free knitting pattern from Subliminal Rabbit's website. What a nice lady!
Also on Ravelry.