If you're unfortunate enough to be a journalist, there's a good chance you're suffering the onslaught of summertime Christmas press releases.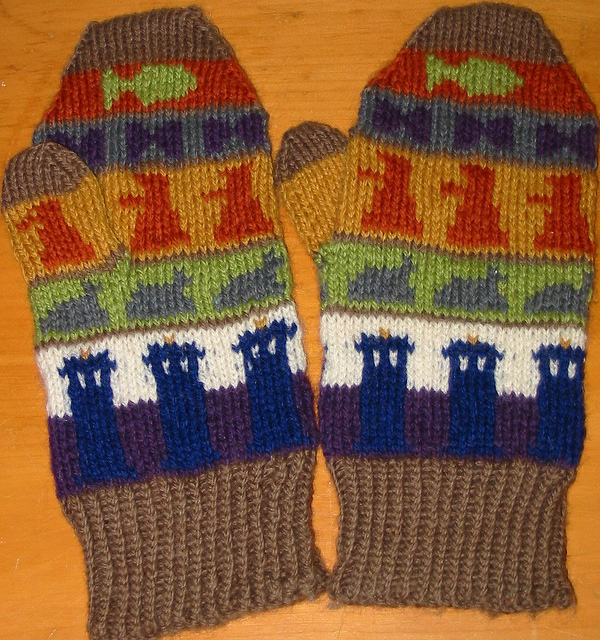 And like most journalists you'll be moaning about it on Twitter while your friends with proper jobs silently despise you.
But there's one time when thinking about Christmas when it's 30 degrees outside makes perfect sense: knitting Christmas presents.
If you're already half-way through your Christmas sock knitting gift list, I both envy and admire you.
Otherwise, you might want to add these Doctor Who mittens (complete with fish fingers LOL!) to your Ravelry queue.
If you knit the TARDIS socks at the same time, you'll become the most popular crafty Christmas giver in your family.
Free Whovian Mittens knitting pattern from Paula Trumble | Pattern on Ravelry
[Via Crafty Crafty]