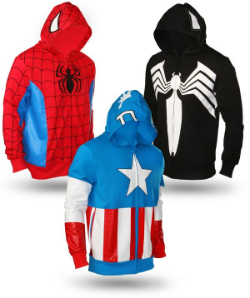 Christmas shopping is hell.
Actually, scratch that. Christmas shopping on the high street is hell. Why on earth would you choose to spend several hours being elbowed, standing in mile-long queues before collapsing in a sweaty, tired mess under a bundle of panic-bought gifts.
Just don't. You deserve better, as do the people you're buying gifts for.
Instead, we suggest you browse some of the sites below. If you start now, you can give yourself some time in case we get another one of those delightful snow storms or strikes that send the Royal Mail into a tizzy.
So, get browsing the following
ThinkGeek
You all know about ThinkGeek, right? We tend to feature its products on a regular basis. Safe to say, if you like Dork Adore, you'll love ThinkGeek.
If you're not familiar with the site, it's a US-based shop filled with geeky stuff. We're talking Captain America Hoodies (remember us drooling over them a few months ago?), an eco-friendly Grassy Lawn Charging Station and a Doctor Who Sonic Screwdriver.
Not On The High Street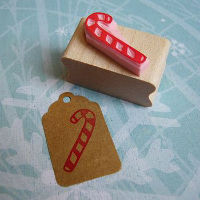 Not On The High Street is my favourite website for thoughtful and special gifts. It's like a glossy, high-market version of Folksy, with different designers and stores featured from across the UK.
We like the 'I Love Geeks Wallet', the retro camera iPhone cover and a range of stamps from an old favourite of mine, Skull and Cross Bones. I've got my eye on the Candy Cane stamp for creating my own wrapping paper this Christmas.
Achica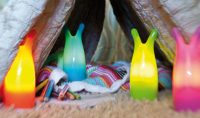 If you're looking for gifts for a homemaker, Achica is well worth a visit.
It's a bit like BrandAlley in that it's a members-only site with sales that last only a couple of days, but it's filled with stuff for the home.
In the past, I've picked up a bargain slow cooker, a French mannequin and some pretty art prints. They've also added a kids' section filled with toys and clothes; a food section so you can pick up something gourmet; and a section for new artists to showcase their talents.
The Little Tree Company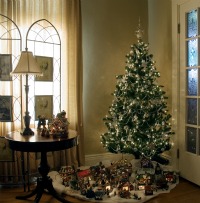 I heard about a business that offered to rent you a Christmas tree, then pick it up and replant it at the end of the festive season. Sounds good, right? Unfortunately, I didn't know what it was called. So I tweeted about it.
And a LOT of people tweeted back. Most wanted to know who offered the service; a few told me that The Little Tree Company did a similar service. Judging by the feedback on Twitter, it's a really popular idea, which makes it an excellent (and eco-friendly) Christmas gift.
Topshop Fashion Hamper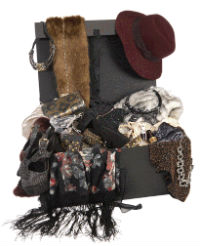 One is for the fashionista in your life now.
If money isn't an object, Topshop has introduced a fashion hamper service filled with goodies sourced by its personal shoppers.
You'll need to spend a minimum of £200, and the final hamper is presented for your approval before being wrapped and sent to your chosen recipient for Christmas Day.
Give us your tips for the best online shops for Christmas!