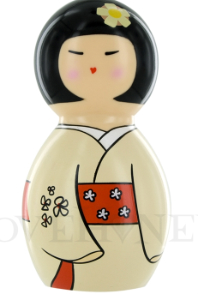 See this sweet little Japanese doll on the right? The kind of thing you'd get an elderly relative or a doll collector, right?
Wrong.
It's a vibrator. Possibly one of the most discreet vibrators I've ever seen. And for once it's actually quite pretty, unlike certain other vibrators I've seen recently.
The Kokeshi Japanese Vibrating Massage Doll features three speeds, activated by squeezing the body of the doll. You can get it in the girl version on the right, or the similar boy version.
So it's pretty and provides the necessary vibrations, but would you actually use it with your partner or on your own?
I'm not a fan to be honest. Though it would certainly provide a few laughs on Christmas day for unsuspecting grandmas. You could always pass it off as a handy neck massager…
You can buy it from LoveHoney for £22.99