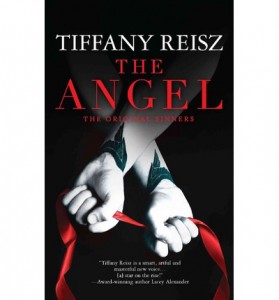 Let me tell you about Tiffany Reisz. She is a wonderful friend, the World's Most Unprofessional Editor (her own words, but having worked with her I can say that she is very professional) and the writer of one of the most ground-breaking contemporary erotic fiction series out there. Forget Fifty Shades. Step into the world of The Original Sinners : The Red Years….
The Specifics
Books: The Siren (Part one), The Angel (Part two), The Prince (Part three), The Mistress (Part four, to be released this summer)
Author: Tiffany Reisz
Published by: Harlequin Mira
Genre : Contemporary Adult Romance/Twisted and tasty erotica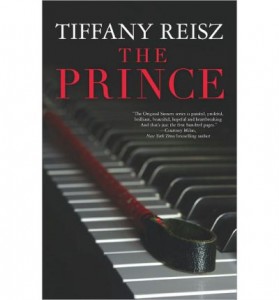 The Story (In Brief)
Step into the world of Nora Sutherlin, the notorious writer of erotic fiction who's words set plenty of hearts and loins a-fluttering. As her editor Zachary Easton finds out in the first book, there is much more to Nora than meets the eye, and a dangerous and thrilling world unfolds before him. Nora, as it turns out, is not only a successful author, but also the Underground's most famous Dominatrix. 
In Nora, Zach finds a kindred spirit, both having lost loves among the way. But Nora's lost love isn't exactly out of her life. Her former lover Søren continues to haunt her every step, and his mere presence in her life endangers her relationship with her young assistant, Wesley. And to top it all off, her relationship with Wesley is full of complications.
If you want to indulge in the adventures of Nora, take the wild ride into the light and shade of The Original Sinners. But prepare to have your heart broken and your head shaken many a time… Just a fair warning. 
Why Should I Buy?
Because each book is so meticulously crafted, you'll want to delve into the next one before you've finished the last one.
Nora Sutherlin is the most enigmatic and dangerously sexy leading lady you'll ever have the pleasure of reading.
There is BDSM in the pages of these books and it is incredibly hot.
You'll feel delightfully dirty after reading all of it.
Kingsley's preferred pick-up line in The Angel is reason enough to buy.
Søren.
No, seriously.
Buy The Siren from :
Buy The Angel from :
Buy The Prince from :
Pre-order The Mistress from: