If you've not had your fill of Fifty Shades, there is a whole consignment of similar books that have since infiltrated the market – vampires are out, sex is in!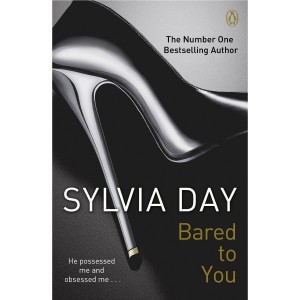 Bared to you, part of the Crossfire Series by Sylvia Day, is about as close to Fifty Shades as an author might get. It is written in the first person, and focusses its story on a man named Gideon Cross, a rich and powerful businessman, and of course, pro seducer. Day's work has been honoured as Amazon's Best of the Year in Romance.
Gabriel's Inferno Series, by Sylvian Reynaud, offers a more romantic read, with love-making rather than kinky sex, but is 'still hot' according to reviews. The story revolves around Professor Gabriel Emmerson – a renowned academic come sex god by night.  Reynaud was a semi-finalist for Best Romance in the 2011 Goodread's Choice Awards.
Temptation, by K.M. Golland, is the newest erotic novel following on from the success of Fifty Shades. It follows a thirty-five year old woman, going back into the workplace, after raising her children and being wife to her husband. But she's not working for an ordinary man – Bryce is a multi-millionaire, and used to getting what he wants.
Discover more erotic fiction on Dork Adore.