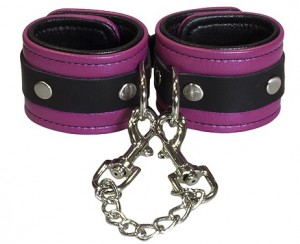 It's roped us in and whipped us up into a frenzy of "kinky f***ery": The Fifty Shades trilogy is a book phenomenon that has remained in the New York Times bestseller list for the last 12 weeks.
Whether it's the sex or something else that has us all addicted I don't know (it's clearly not the technology), but the book has finally given us permission [?] to experiment.
Sales on bondage sites have increased by 81% and hardware stores are reporting a sudden surge in cable tie purchases! (Although apparently, cable ties are not the best choice for BDSM funsies).
This post gives you a little insight into the world of Mr Grey, including the tools and instruments to get you and your partner hot under your pyjamas or ripped denim jeans.
So prepare yourself: this is the Fifty Shades Starter Kit!
*** Some links NSFW (no full nudity in photos, but some leather-based goods on show). ***
Books, Blackberry and Bolli
Everything in this post stems from The 50 Shades of Grey trilogy, which you're probably going to need if you want to use the starter kit I've put together.
I also advise a bondage book for further instruction and help.
You'll need the new Blackberry Bold 9900 to create your own saucy emails, increase expectation, and arrange plans for the morning/ day/evening/ middle of the night/ elevator/boathouse/catamaran/car/playroom…
Ready yourself by putting Christian's favourite tipple on ice: Vintage 1999 Bollinger Grande Annee Rose (which is currently sold out in most stores! Delivery expected so keep looking).
Masks and ticklers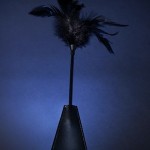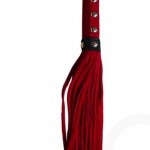 Enhance your sensations by feeling rather than seeing and increase the surprise. A bargain from Lovehoney, this Masked Moments Blindfold Twinpack contains his and her blindfolds for just £4.99.
This feather tickler from Ann Summers doubles as a whip: now that's forward thinking! Alternatively, this suede Bondage Boutique Flogger will add a bit of luxury to your personal red room of pain.
Hold them down restraints
From handcuffs, to bed restraints, ankle cuffs to tape, the possibilities are endless and are frequently used in Fifty Shades.
For a mild restraint try a simple pair of hand and ankle cuffs from eBay, or Sportsheets Beginners Bondage Kit (above left) at 24.99 from Lovehoney. These Bound To Tease Wrist Restraints (middle) are on three-for-two at the moment, or you could go for some good old-fashioned police-style handcuffs (right).
If you are after something a bit more risqué, then how about the Fetish Fantasy Rope Cuff and Tether Kit (NSFW) at £23.99, or the Neck to Wrist Back Cuff Combination With Hooks apparatus from Uberkinky and Sex Shop 365
Finally if you like the words "spread'em" then invest in the Adjustable Spreader Bar at £43.99 from Bondara. Then again, you could always keep it simple and go for Ana's favourite grey tie. Effortlessly classy and sexy from Saville Row Company.
Giddy up- spanks and crops
Follow Christian's lead and entertain one of his favourite past-times: spanking. This paddle comes from Ann Summers and – at just £15.00 – is a bit less threatening than others with a cute heart design.
Or you could just get over to eBay and buy a proper brown leather riding crop (middle) for full authentic flavour. For more advanced users, the Sportsheets Interchangeable Crop Top System (right) lets you switch crop heads depending on your requirements.
FYI Ann Summers also has a whole section dedicated to Fifty Shades and SexToys.co.uk has a Fifty Shades of Play Starter kit for the bargain price of £20. If you're after some hard-core pleasure/pain then Bondara has a vast range of punishing tools, offering a variety of whips, floggers and paddles from bamboo to hog leather.
Clampage, Ballage and Buttage
Uberkinky has three pages of web space dedicated to Nipple Play. There are weights, teasers and even electro charged devices. If you want the Ana clamps try Bedtimeheaven's Spartacus Broad Tip Nipple Clamp, which are adjustable and even have some added sparkle.
Butt play isn't to everyone's taste, but Anastasia certainly gets into the spirit of bum-based fun. The Jewel Butt Plugs (£37.04) should do the trick.
Probably the most popular toy from the Fifty Shades Trilogy are the Ben WA Balls. These mighty balls don't need batteries, just the body's movement. Of course, they have to be silver (and from Christian's pocket). Bondara seems to be the place to buy them at bargain prices. Try Super Orgasm Love Balls at £13.99.
Update: Lovehoney has just launched the "Official 50 Shades of Grey Sex Toy Collection"


Fifty Shades Hotels
Hotels in Seattle are also cashing in on the Fifty phenomenon by offering a Fifty Shades of Grey getaway package which includes a helicopter ride, sailing day and grey ties (you have to take your own toys). Check out Portland's Heathman Hotel which features in the book for Fifty Shades offers.
Have fun!
Related: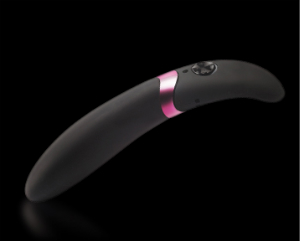 Nexus Chloe Vibrator Review
The first thing you need to know about the Nexus Chloe is that it's very, very stylish.
Fifty Shades of Grey vs the geeks
Without even mentioning the sex, there are PLENTY of things I could list that are wrong about this book.