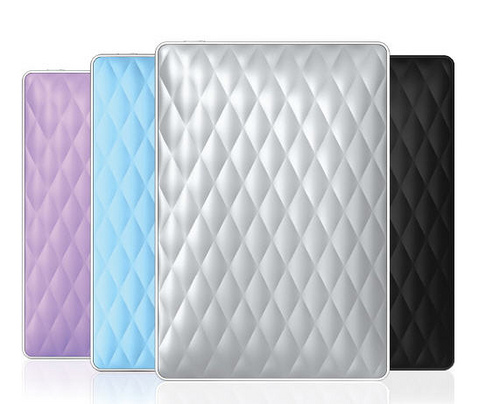 Still in need of a last-minute panic purchase present for your mother-in-law?
Pop to WH Smiths and buy a lavender Kobo eReader Touch. That's my tip, anyway.
If you want a review that gets into the ins and outs of which is better – Kindle or Kobo – you've probably come to the wrong place. Unless you're a supreme tech-head, the choice between the two is likely to come down to which one you like the look of, how wedded you are to the idea of buying your books on Amazon (or NOT buying them on Amazon) and whether you're willing to fork out the extra fee for a touchscreen.
Personally, I love the Kobo. I love its slightly old-ladyish quilted back (which made my own mother-in-law emit a little "ooh!" of excitement – possibly her first ever emotion towards an item of technology) and I love the fact that I just tap the screen to turn the page (after enlarging the font size to MASSIVE so I can read lying down and hold the eReader miles off).
The set up is easy to master – although having to prod at different sectors of the screen to get the menu up or turn pages may momentarily flummox my in-laws – and buying new books through the online store (accessed via wifi) is simple, if slow.
For many, this will simply be an also-ran that gets referred to as a Kindle, just as all personal organisers used to be called Palm Pilots (oh those silly people who couldn't tell a Palm from an iPAQ). Then again, no one uses Palms now, so who knows what could happen?
I hope that this "also-ran" sticks around for a good while yet. Without a little bit of diversity, where are we? We're in an Apple, Amazon, Google love triangle, that's where. And not everyone wants to be trapped in that relationship.
For a more exhaustive Kindle Vs Kobo comparison, check out ZDNet.
Kobo eReader Touch from WH Smiths
Kobo eReader Touch from Asda