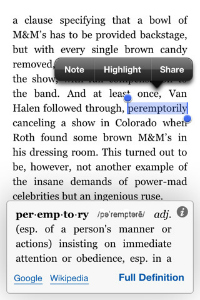 Love a read but don't love lugging books and magazines around with you? Here are five of our favourite ways to catch up on your favourite book, magazine or website.
Kindle for iPad
I briefly considered getting a Kindle before I got my iPad, so the Kindle app (free) is the perfect compromise. You can download, buy and read books at the touch of a button, and it has a bunch of other features like bookmarking and search functions. The productive side of me likes to see the percentage of book read increase at the bottom of the page too.
The only thing I wish it included (that the Kindle itself does) is a text-to-speech function, so I can plug it in and listen to books in the car/bath.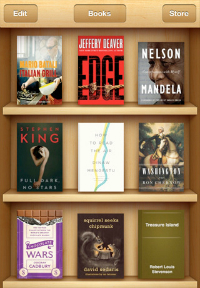 iBooks
The iBooks app (free) is Apple's native ebook reader. I tend to use iBooks to read PDFs easily and ebooks I've downloaded on my laptop, although it's quite easy to download books from the iBook store too. So it's great if you're not already an Amazon customer.
I like the layout of the store, which mimics a bookshelf, and the ebooks themselves are designed to look like books too. Great for those of us who miss reading actual books.
It also comes with a bookmarking facility, and you can vary the brightness and text size.
Zinio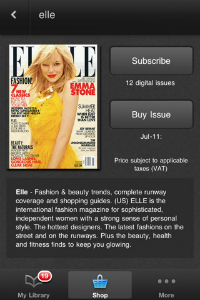 Thanks to Zinio (free), I've switched most of my magazine subscriptions from paper to digital. Zinio has a huge range of magazines you can download, either by issue or by subscribing.
If you choose the latter option, it'll automatically download your latest issue when it's out. It's also got a great Explore section, where you can preview sections of new and old issues.
Oh, and if you miss your favourite magazine because you were on holiday, or didn't get down to the newsagents fast enough, you can download a back issue through the app.
The only downside is you don't get magazine freebies.
Zite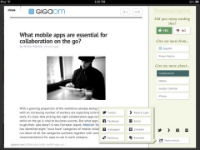 Zite (free) creates a magazine out of content it thinks you'll like, and it gets more accurate the longer you use it. Add your Twitter and Google Reader account and it gets even smarter with the content it shows you.
I like the fact I can save content to my Read It Later account from within the app, give posts a thumbs up or down to show whether I want to see more of the same, and share content by email, Facebook and Twitter. You can also choose to filter your content by category, like Fashion or Food & Cooking.

Flipboard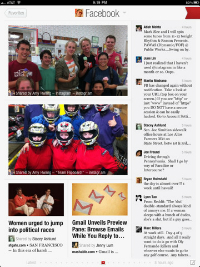 Last, but by no means least, is Flipboard (free). It's another personalised magazine app that is put together using your Facebook, Twitter, LinkedIn, Instagram, Google Reader and Flickr. You can also save content to Read It Later and Instapaper.
This app is my absolute favourite for keeping up with my Google Reader, and it's great for catching up on Instagram and my social feeds too. It's also utterly beautiful to read. The content flips over like pages, and you can share, comment and read more from within the app. A must have for any iPad users.
Let us know what you're using and we'll take a look in our next round up.