You know how it is: sometimes you're the cat, sometimes you're the plastic miniature jockey. Whatever your incarnation over this past working week, rest your weary paws/rein-claws and slather yourself in some choice linkage.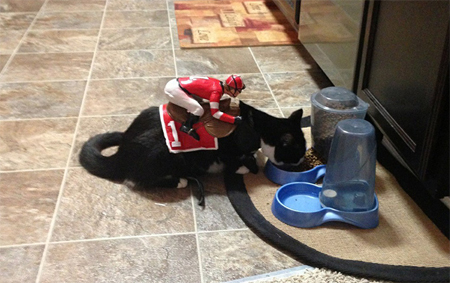 Happy accidents
Siri, drag Jemima to lacrosse
The most exciting thing about the future is surely the prospect of tiny robots dragging your prone child to school at an interminable pace: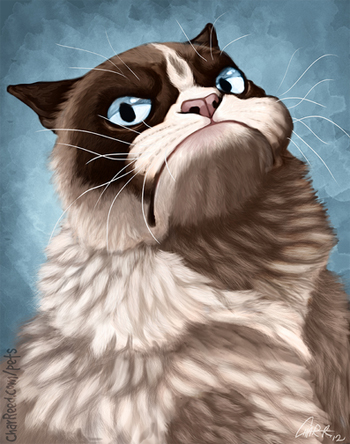 Holy moley
Grumpy cats, Jiffy poms
You said 'bath'. Did you mean 'walk'?
Dog understands the meaning of the words 'bath' and 'walk'. Does not comprehend its owner's capacity for torment: